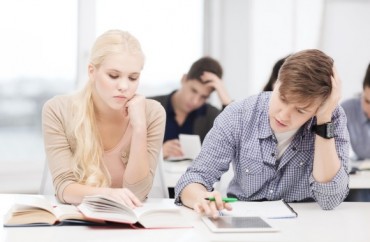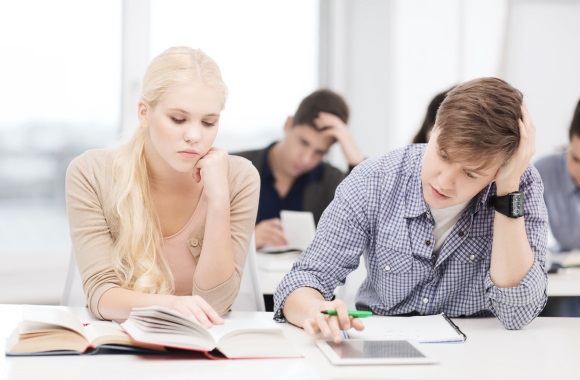 Beginning in the fall, Loyola University Chicago students will have the option to bypass traditional Western civilization courses and instead enroll in "diversity courses" after students protested the Jesuit university's core curriculum as "eurocentric."
Students have been required to enroll in "HIST 101: The Evolution of Western Ideas and Institutions to the 17th Century" or "HIST 102: The Evolution of Western Ideas and Institutions from the 17th Century" to complete their "Tier 1" history core requirement. Beginning this fall, courses on "American Pluralism" and "Global History Since 1500" will be additional options for students.
The Loyola Phoenix reports Assistant Provost on Academic Diversity Christopher Manning said the changes stemmed from racial protests held on the Chicago campus in 2015.
"It largely came about as a result of paying attention to what our students were asking for in the fall of 2015," Manning told the student newspaper. "Students in a series of protests had indicated that they wanted more diversity in the university core. In particular, they made the argument that the university core was pretty eurocentric."
Manning didn't respond to emails from The College Fix.
MORE: Loyola University Chicago university adds mandatory diversity class
According to a university webpage, the American Pluralism course provides "an analysis of the origins, development and structure of the United States as a pluralistic and multiracial society from 1609 to the present."
The Global History Since 1500 class "deals with the emergence of the modern world by describing and analyzing the encounters and interactions between and among various political entities, cultures, and societies."
In fall 2015, a student group called Loyola Black Voices held a protest on campus, following racial protests held earlier at the University of Missouri.
The Phoenix reported the organizing group "used the event to issue its own list of grievances regarding racial inequality at Loyola." Among the complaints were issues protesters had with the university's curriculum.
"I and a lot of other students I know have an issue with historical core curriculums being … generally focused on Western civilization," Loyola student Ugochukwu Okere recently told the campus newspaper.
He added that "we live in a multicultural society, and so we should have our history classes reflect that."
Curriculum changes extend past history courses
The university's current core curriculum requires students take classes across 10 "knowledge areas" on subjects such as history, science, philosophy and religion. Students must complete 16 total courses and 48 credit hours.
Also built into the core are "values" such as "understanding Diversity in the US or the World" and "Understanding and Promoting Justice," according to a Loyola webpage.
However, the university suggested recent events led it to beef up those curricular themes.
"Recent events in our community, nation and world have served to underscore the critical importance of diversity and why it has been a foremost value of Loyola's University Core for many decades," the webpage states.
It adds a group of faculty, administrators and students began working in Spring 2016 "to reaffirm and support Loyola's commitment to diversity by enhancing the diversity of the University Core."
The changes extend past the new history options. "Introduction to Women's Studies and Gender Studies: A Global Perspective" will be included among "Societal and Cultural" first-tier course options.
Three new 200-level theology core courses will be available for students: Social Justice and Injustice, Ethics and the Ecology Crisis and Religions of Asia.
Not all students are on board
Manning, the university's assistant provost on academic diversity, told The Phoenix the core changes were influenced by student protest and opinion. However, not all students are in favor of the new "diversity courses."
Multiple members of Loyola's College Republicans issued concerns in emails to The College Fix over their university's declining emphasis on Western civilization courses.
Mary Eisenhauer, a junior nursing student said "Western Civ is a large part of American heritage and permeated so deeply into our culture, if we produce students who have no idea about any of it, it makes the university look bad."
She said students can go to large public universities if they want a wider range of diversity courses.
"Again, these changes are just pandering and a distraction from the bigger issues, which are in essence diversity in look but not in thought," she said.
Classmate Reid Willis said the curriculum shift concerns him because he values getting a well-rounded education.
"This change represents a larger trend in colleges to simply tell students what to think, rather than encouraging them to learn history and ideas in order to make their own opinions," the freshman said.
Senior Shawn McDaniel expressed he isn't opposed to Loyola adding new courses, but he's also a firm believer in "the West is best" philosophy.
"[A]nd it seems like some of those courses could be stepping stones as to say why that isn't true without actual facts and without presenting the other side of that argument," he said.
MORE: Faculty forced to pledge allegiance to diversity or lose their jobs nationwide
Like The College Fix on Facebook / Follow us on Twitter
IMAGE: Shutterstock