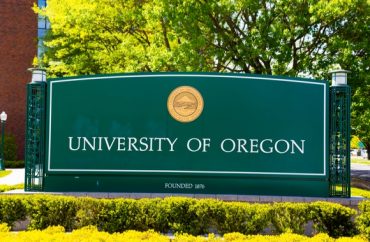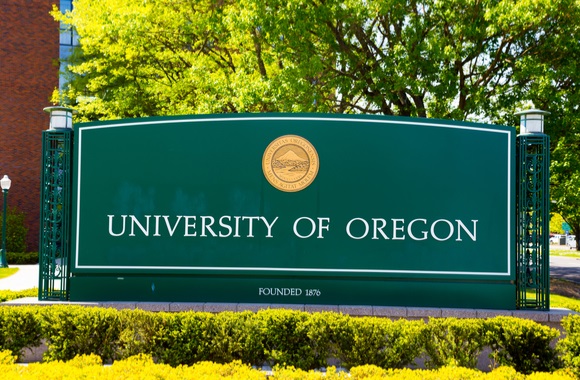 The University of Oregon spent $23,400 to create a report used to determine whether the public university should rename two campus buildings amid racial tensions, public records recently obtained by The College Fix show.
The university paid three historians a total of $22,500 — $7,500 each — to compile the 34-page report, the records show; another $897.29 went to reimburse one of the historians for travel expenses.
As a result of the report, President Michael Schill last fall stripped a campus building of one name, Frederick Dunn, while keeping another building named after Matthew Deady. The process to rename Dunn Hall is still underway and four name finalists were announced this month. Deady Hall remains.
The 2016 report was commissioned after the UO Black Student Task Force demanded administrators rename the two buildings. Deady was a founding father of the University of Oregon and the state, as well as a federal judge. Dunn was a professor and one-time Ku Klux Klan leader.
One of 13 demands from the task force, its members declared the university would "change the names of all of the KKK-related buildings on campus" and "Deady Hall will be the first building to be renamed."
With that, researchers worked to "produce a collective assessment of Dunn's and Deady's racial views," the report states.
"The report was one of several inputs the president considered in his deliberations, but he was very appreciative of the thoughtful approach taken by the historians," said campus spokesman Tobin Klinger.
Its authors were David Johnson, a professor at Portland State University, Quintard Taylor, an emeritus professor at the University of Washington, and University of Oregon professor Marsha Weisiger.
The report's cost was covered by University of Oregon Foundation funds, which Klinger said are private donor dollars designated for general purposes and not tied to specific initiatives.
"They are used at the discretion of the president for a variety of purposes for the advancement of the organization," he said.
The report had found Deady, while holding racist views early on, became more progressive as he got older, and made decisions that defended marginalized communities as a judge. That's what ultimately spared him.
The university temporarily renamed Dunn Hall to Cedar Hall for the 2016-17 year. Schill has said it'll be renamed "for a man or woman whose life exemplifies the characteristics of racial diversity and inclusion that Dunn despised."
And as a concession to the Black Student Task Force, Schill promised construction of a $3 million black cultural center. Fundraising for the effort is ongoing.
MORE: Now it's the University of Oregon's turn to rename 'offensive' buildings
Like The College Fix on Facebook / Follow us on Twitter
IMAGE: Joshua Rainey Photography/Shutterstock