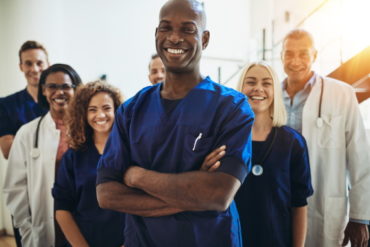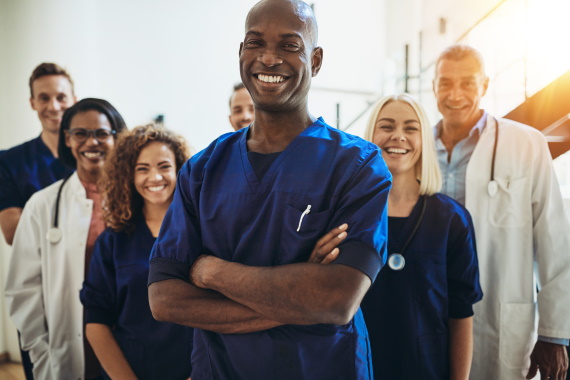 Will the medical schools let them in?
COVID-19 has unexpectedly inspired a surge in the number of individuals interested in becoming future doctors and other medical practitioners in America.
This year's enrollment cycle in American medical schools saw an 18 percent rise in medical applications from the last selection cycle, reported the Wall Street Journal. By April 2021, graduate-level programs in public health saw a 40 percent increase in applicants as well.
This increasing interest in the field of medicine appears to be long-term, as The Princeton Review indicated a 22 percent rise in MCAT preparation services enrollment.
This professional interest is notable for two reasons.
First, COVID-19 is a highly infectious disease that has killed a lot of people, including doctors.
The worldwide death count for COVID stands at 3.38 million people worldwide, according to data from the World Health Administration.
A paper published in the scientific journal Diabetes and Metabolic Syndrome in the November-December 2020 issue found that the "COVID-19 disease appear[s] to have been associated with significant mortality amongst doctors and health care workers globally."
These deaths included a "reported 120 deaths of medical doctors up to April 3, 2020 in the early months of COVID-19." Frontline doctors were hardest hit but the study's authors noted, "Physicians from almost all the fields have succumbed to COVID-19."
Second, the pandemic, and the government mandates that came along with it, led to a mini-recession, or slump, in America's healthcare industry last year.
An April 2020 survey by the Medical Group Management Association found that 97 percent of medical practices were negatively impacted by COVID.
An October 2020 survey of the American Medical Association found that about one-in-five practices experienced a decline of over 50 percent in revenues since February while the average drop-off was 32 percent in revenues.
In the immediate wake of COVID's ground fall in America, the AMA reports that practices shed 286,000 jobs, though the industry did eventually add many of those jobs back as governments eased up on necessary procedure requirements and people were more willing to venture out again.
What medical schools do is key
Normally, an industry-specific slump encourages fewer people to pursue that profession. But in this case the pandemic appears to have caused a greater national appreciation for healthcare, inspiring students to pursue the field of medicine.
How will that affect things like the supply of medical workers, wages, and other related phenomena?
Karl Claxton is an economist at the University of York in the UK. He told The College Fix in an email that an "increase in labor supply will reduce real wages all things [being] equal and if professional bodies are unable to restrict it in other ways. For many health care systems this would be good news."
And for their workers' wages, less so.
Michael Ong, a professor of health policy and management at the University of California, Los Angeles, told The College Fix that although the level of interest in the field of medicine has dramatically risen, the number of available seats at American medical schools has not dramatically expanded.
Ong predicts that the increase in applications "will not change dramatically the overall number of individuals going into clinical practice" because that number is "limited by the number of medical school positions."
If those spots don't increase, then more medical school applications doesn't mean there will be an increase in the labor supply. Rather, it could lead to more competition to get into those schools and more rejections.
In this scenario, Ong said that "rise in applications may not affect physician salaries as much as other economic factors," such as how fast the healthcare industry as a whole recovers from last year's setbacks.
For 2019, the last year for which data are available, the American Association of Medical Colleges found that enrollment in medical colleges, and thus available slots, was indeed up.
Yet it was up more fractionally than dramatically, on a yearly basis.
"In response to concerns that a projected doctor shortage could impact patient care, the AAMC in 2006 called on medical schools to increase first-year enrollment by 30%. That target was reached in 2018-19, when first-year matriculation reached 21,622 students. Osteopathic schools increased their enrollment by 164% during this same time period, with 8,124 first-year students enrolled," AAMC reported of the last survey.
MORE: Dartmouth has 'no plans to revisit' Dr. Seuss author's name on medical school
IMAGE: Mix and Match Studio/Shutterstock
Like The College Fix on Facebook / Follow us on Twitter