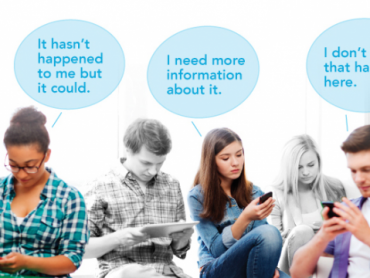 With no definition of 'incapacitation' or other terms, survey may confuse students
The University of Arizona recently gave students a survey that equates unwanted "remarks about physical appearance" with "sexual penetration," both for nationwide research and to craft student conduct policies against "sexual assault and sexual misconduct."
It's part of a larger national effort by the Association of American Universities to "document the frequency and characteristics" of sexual assault and harassment across campuses. Twenty-seven other schools are participating.
All UA students were asked to participate in the survey, but it was not mandatory.
"I encourage you to complete the survey honestly and openly and to participate in other ways as we come together to ensure that the University of Arizona is a safe and supportive community for all who study and work here," President Ann Weaver Hart wrote to students in an email.
Simply by clicking on the survey link in Hart's email, students were told they had been entered into a lottery to win 10 cash prizes of $100. Completing the survey isn't required to win, the landing page said.
Its goal was to "encourage a healthy, safe, and nondiscriminatory environment on campus," though policies will be developed based on results, according to the survey's frequently asked questions page.
Crude tweets are sexual misconduct?
The survey begins with a "trigger warning" to alert students to the sensitive nature of the questions: "If you have been assaulted, taking this survey could bring up memories and affect you in a negative way.
"Some of the language used in this survey is explicit and some people may find it uncomfortable, but it is important that we ask the questions in this way so that you are clear what we mean."
The survey fails to define some of its terms, however, and gives students vague descriptions of possible misconduct.
Following demographic questions such as age, race, gender, citizenship status, sexual orientation and relationship status, students were asked if someone had "said crude or gross sexual things to you or tried to get you to talk about sexual matter when you did not want to."
It asked whether other students had "emailed, tweeted, phoned, or instant messaged you offensive sexual remarks, jokes, stories, pictures or videos that you didn't want?"
Based on an affirmative response to those questions, the survey would inquire to:
the alleged offender's relationship to the university, either as a student, faculty member or other affiliation
the student's relationship to the alleged offender
frequency of the misconduct occurring, and
whether the student reported the instance of misconduct to university or law enforcement officials, friends or family members.
'Unable to consent' is not defined
After that, students were asked questions about specific instances of misconduct, including forced or coerced sexual penetration or oral sex.
A series of followup questions asked if either party was under the influence of drugs or alcohol, if they knowledgeably consumed the substances, if were passed out for part of or the entirety of the encounter, and where the alleged misconduct occurred.
The survey asked students about incidents where they were "unable to consent or stop what was happening" for reasons including that they were "incapacitated." It never defined the term as it applies to the campus.
Some definitions of "incapacitation" are quite broad. New York Gov. Andrew Cuomo, for example, is pushing a sexual-assault proposal for colleges in the state that would define "incapacitation" as "impairment due to drugs or alcohol."
That standard would classify a "substantial plurality" of college sex as rape, Brooklyn College history professor KC Johnson has written.
Further, the UA survey asked if students had been threatened with "serious non-physical harm" or if they had been offered "rewards" for engaging in sexual acts with another person.
Students were also asked about their knowledge of campus and university resources available to alleged victims of sexual assault and if they knew how to report an instance of misconduct.
Critical professor: Survey will 'undercount sexual assault'
The association's survey has been controversial since it was announced in January.
Earlier this year, a group of scholars objected to some of the components of the survey, including UA's own Mary Koss at the College of Public Health.
The professors wrote a letter to the presidents of member universities asking them not to participate in the survey, which was "basically the nuclear option," Koss said in an email to The College Fix.
The University of Arizona "took our comments to heart," according to Koss, though it didn't change the survey questions in response.
She called the survey "seriously flawed in ways that will undercount sexual assault and contains at least one error that will invalidate a section of responses that are a major goal of the project (how students evaluate the quality of campus services)."
Koss told the Fix that due to pending grant applications, she didn't have time to clarify how the survey will undercount assault and whether she believes it has more than the "one error" regarding campus services.
After the results of the survey are analyzed, the university will "share the results broadly to better define the problems on campus and to work together to create real solutions," Hart said in her email to students.
College Fix reporter Julianne Stanford is a student at the University of Arizona.
Like The College Fix on Facebook / Follow us on Twitter
IMAGES: Campus Climate Survey on Sexual Assault & Sexual Misconduct