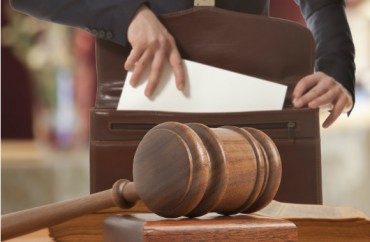 The Senate GOP, of all institutions, is leading the charge against the Department of Education's rampant abuse of its authority by way of unenforceable "guidance" that it uses to threaten colleges and universities.
Two weeks ago Sen. Lamar Alexander of Tennessee browbeat a senior Ed official into admitting that its guidance – the source of practically every change in how colleges handle sexual-assault allegations for the past several years – isn't binding because it hasn't gone through notice-and-comment procedures.
Now another subcommittee chairman, Sen. James Lankford of Oklahoma, has extracted the same admission from an even higher-ranking Ed official.
The Foundation for Individual Rights in Education (FIRE) notes the exchange between Lankford and Under Secretary Ted Mitchell in a Governmental Affairs Committee hearing last week.
Mitchell himself refers back to Alexander's grilling of his colleague Amy McIntosh the previous week, and Lankford replies:
The challenge that I hear over and over again from institutions of higher education is, they have a tremendous number of guidance documents that are coming to them, and they do not feel the freedom to be able to come back to Education, the Department of Ed, and say this smells a lot like a regulation to me because this is also where a stream of funding comes from. And so, they feel like they have to take it. … Now, I'm sure your answer is, they shouldn't be afraid of us; we're their friends. But I would tell you, they are very concerned that they're—not only the way the regulations are coming out, but the frequency of those regulations and the pure cumulative result of that is they're drowning in guidance documents and "Dear Colleague" letters, is actually how they are coming from you, and this sheer number of "Dear Colleague" letters they feel like they can't challenge.
Mitchell replies that he's hearing "the same things," adding that he tells concerned institutions that "our guidance does not hold the force of law" – which must surely be a surprise to Catherine Lhamon, the head of the Office for Civil Rights, the source of the infamous 2011 "Dear Colleague" on campus sexual assault.
So do something about it, FIRE challenges Mitchell:
He should do more than just tell [colleges] that the guidance is not binding. He should use his position to ensure that all institutions know that the guidance is strictly advisory and make sure that ED stops enforcing the terms of non-binding guidance through settlement negotiations with institutions.
RELATED: VIDEO: Dept. of Education SHREDDED for lawless overreach in Senate hearing
IMAGE: Shutterstock
Like The College Fix on Facebook / Follow us on Twitter