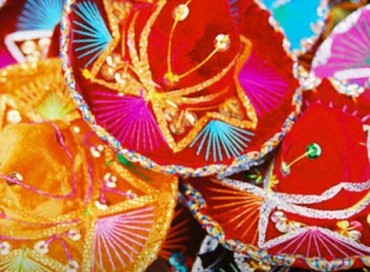 On Wednesday, The College Fix reported that North Carolina State University's dining services officials had apologized for handing out "offensive" chocolate mustaches for dessert on Monday – Cinco de Mayo.
Now another, similar controversy has sprung up at the University of Maryland.
The Diamondback campus newspaper reports that two Latino students were offended when the university's dining services staff voluntarily wore fake mustaches and sombreros during its Cinco de Mayo dinner, at which Mexican food was served.
One student "said she found the hats and false mustaches offensive, much as others might react to a costume featuring blackface, but the employees … were not willing to voice their opinions or did not consider the costumes a problem," The Diamondback reports.
A manager of dining services even spoke to one of the offended students in Spanish and told her there was no problem. And thankfully, a campus administrator did not kowtow to the two offended students, who apparently were among the very few upset about it.
Like The College Fix on Facebook / Follow us on Twitter