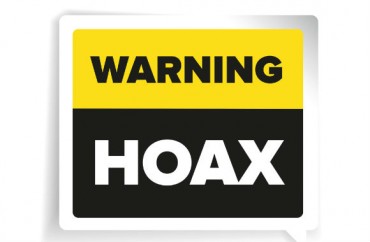 UPDATED
"Trauma-informed" investigations of rape allegations are intended to play down inconsistent or contradictory claims made by accusers, on the theory that their accurate memories will slowly return after they have given initial statements.
Sometimes that inconsistency exonerates the falsely accused.
Connecticut Post reports that a New York teenager has been charged with falsely reporting an incident and "tampering with or fabricating physical evidence" – the latter is punishable by five years in prison – after reporting she was raped by two Sacred Heart University football players.
After the report was published, a Sacred Heart spokesperson told The College Fix that "some of the early information that was released is inaccurate": The players were never expelled nor stripped of their scholarships "because of any allegations." (The Post still says they withdrew after they were "dismissed" from the team and their scholarships revoked, on the eve of a school disciplinary hearing.)
The university can't provide any other information about specific students under the Family Educational Rights and Privacy Act, the spokesperson said.
The school did not immediately answer a Fix query about whether one of the players was indeed readmitted but without his previous scholarship or his spot on the football team, as the Post reported.
MORE: Baylor report recommends railroading accused, dumping due process 
A detective had pressed the accuser about "inconsistencies in her original statement," which claimed the players forced her into a bathroom at a party, held her down and took turns sexually assaulting her.
The football players and other witnesses said the sex was consensual, and one witness overheard the teen telling the players she wanted to have sex with them:
"She admitted that she made up the allegation of sexual assault against (the football players) because it was the first thing that came to mind and she didn't want to lose (another male student) as a friend and potential boyfriend. She stated that she believed when (the other male student) heard the allegation it would make him angry and sympathetic to her," the affidavit states.
The teen's attorney says she "stands by her original story."
The University of Virginia student who falsely accused fraternity members of gang rape, Jackie Coakley, was also seeking the romantic attention of a friend when she invented her rapist, "Haven Monahan."
Sacred Heart later told the Post that it goes "to great lengths to ensure due process for all parties involved":
The way that this particular case is playing out certainly demonstrates the validity of our procedures.
UPDATE: Sacred Heart has given comment to the Post defending its procedures. Information about a player's readmittance to the university has also been added. The university contacted The Fix Friday to provide an updated statement, saying "some of the early information that was released is inaccurate." The article has been amended to include Sacred Heart's new statement.
MORE: Due-process group fights 'victim-centered' rape investigations
h/t New York Post
Like The College Fix on Facebook / Follow us on Twitter
IMAGE: LinGraphics/Shutterstock