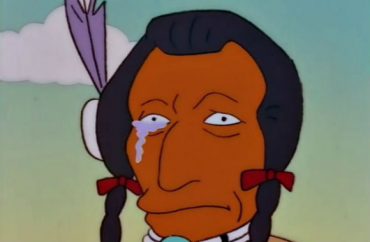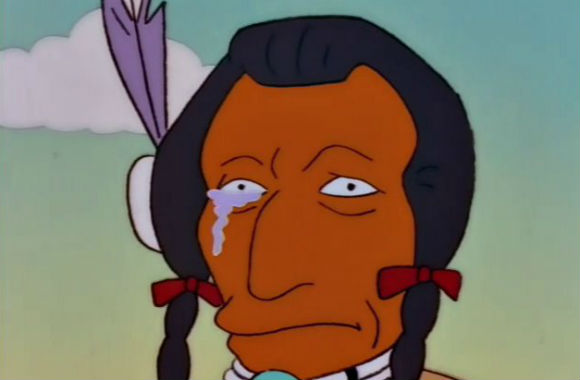 Cheyenne Mountain High grads are 'Indians' no more
A high school in Colorado Springs, Colorado, has retired its "Indian" mascot. Whether this was due to genuine community support or to outside activist pressure remains an open question.
Much of the local news coverage of the District 12 Board of Education's 4-1 decision to retire Cheyenne Mountain High School's mascot, which was echoed in statements of education officials, said student sentiment was what tipped the scales. But some evidence points elsewhere.
"Clearly, the high school kids who the mascot is supposed to be about at this point in time are not behind it in a high enough percentage it needs to be…it's just no longer the case," board member Russell Ross said, in an hour-long forum for community input on March 15.
The College Fix contacted Walt Cooper, the superintendent of Cheyenne Mountain School District.
"This was an important issue community wide," Cooper said in a phone interview.
Cooper said conversations about whether or not the school should change its mascot had taken place several times over the past 15 years.
Those prior conversations yielded some changes. The high school ended up painting over one mural and banned the tomahawk chop gesture. But Cooper insisted that there was no larger push for retiring the mascot until August of 2020.
Cooper said the community weighed in heavily and the conversations captured in the hour long discussion was representative. Some did not see any real reason to change the mascot, but others believed the mascot trivialized native cultures and so must go.
The thing that really seemed to turn the tide against the school's mascot was a change.org petition, which was signed by more than 8,700 people at press time.
The number of petitioners dwarfs the enrollment of Cheyenne Mountain High, which had 1,286 students enrolled during the 2019-2020 school year according to the National Center for Education Statistics.
Those outsized numbers indicate considerable interest from the community or outside influence brought to bear. Which is it?
Cheyenne Mountain Indians weigh in
Cheryl Guthrie was a graduate from the high school's 1975 class whose husband and two sons also went there. She testified in the March 15 forum that "you would be hard pressed to find more schools whose alumni are so passionate about the wellbeing of the school."
When alumni weighed in, a great many of them were in favor of keeping the mascot. Guthrie was one voice for retaining it, for instance.
"Myself, my husband, my sons, we call ourselves Indians — Cheyenne Mountain Indians — and we say that out of pride and out of certainly no disrespect. None," she testified via Zoom.
Jim Bensberg argued that the mascot "not only honors the Native Americans that preceded us here, but also all of those who competed in sports of all types and other activities representing the school."
Lynne Platt warned the district that this might not play well with many local taxpayers who have to approve a new school levy.
"Right now it doesn't make sense to spend any money making changes like this especially when you are going to ask us taxpayers for more money in November," Platt said.
There were some voices that testified in opposition to the mascot.
Terri Nuhn, a mother of two students in the district who are Native American, testified that she wanted to speak out on the issue earlier but that her sons had effectively muzzled her.
"They didn't want me to speak for the longest time…When I tried to, they said 'we have to go to school here,'" she said.
Nuhn also testified that she had found many teachers in the district receptive to teaching students about Native American history.
How the petition happened
The change.org petition asked the Board of Education to retire the mascot "and reform all instances of Native appropriation across the district."
The petition was started and maintained by Amiya Peddada. She is a communications and sociology major at Trinity College, a private liberal arts school in San Antonio, Texas.
Peddada is a graduate of Cheyanne Mountain. "I transferred to Cheyenne Mountain High School after my sophomore year," at nearby St. Mary's High School, she told The College Fix in an email.
Peddada is a believer in progressive causes, as evidenced by her online presence. Her LinkedIn page sports a "Black Lives Matter" banner. She wrote articles for Salud America weighing in against sugary beverages for children.
Her LinkedIn page advertises that Peddada is "working towards a career in marketing." In the case of the Cheyenne Mountain mascot, she brought those skills to bear in creating a very effective PR campaign that leveraged a political moment to great effect.
Peddada didn't just give people a petition to sign. She gave them talking points, rebuttals, contact info, and information about precisely when to contact people in the school district for maximum impact. The final result was a 4-1 vote in her cause's favor.
"I had come across other petitions from around the country calling for their school to change their mascot so I figured that I could give it a try. I initially thought that I might get 500 signatures maybe, but was very surprised to see how much support we had. The only thing that I credit myself is for continuing the conversation at the right time," she told The Fix.
Peddada said she believes we are "living through one of the largest civil rights social movements in our country that is demanding accountability and change" and so she asked herself, "Is there a better time to create a petition and get the community involved?"
Bad time for Native American mascots
The change.org petition undoubtedly received some support from current and former students of the high school. One of the things that gave Peddada the idea for it was an op-ed by another recent graduate, Hank Sparks, in the Cheyenne edition of The Gazette newspaper.
Yet the petition also attracted outside notice and support, and some skeptical comments by locals.
One of the user comments on the petition, by local Sandra Weber, for instance, stated, "i am so sad and sorry that our indian mascot will be gone, he was a tradition for a very long time. traditions are good – thus traditions. too much fuss about a harmless matter."
Peddada readily admits that her campaign benefited from a larger movement against Native American imagery in sports, which also scored significant national victories last year.
"The Washington Redskins, a professional NFL football team, and many other high schools across the country are dropping their Native American based mascots," she told The Fix.
In December of last year, the Cleveland Indians baseball team announced that they would be dropping their name of over 100 years.
As for Cheyenne Mountain High School, the Board of Education's resolution mandates that the school will "establish a student and stakeholder-centered process to identify the purpose of a team name and mascot and to recommend to the Board of Education a new team name and mascot, if any, to represent Cheyenne Mountain High School beginning with the 2021-2022 academic year."
MORE: UCLA student government tries to be inclusive, but ends up offending Native Americans
IMAGE: Frinkiac.com
Like The College Fix on Facebook / Follow us on Twitter