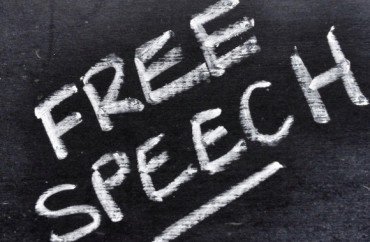 St. Paul, Minnesota's schools appear to have a few issues of late, not the least of which is coping with teachers who are unhappy about the district's (student) discipline problems.
A couple of weeks ago, teacher Theo Olson was placed on leave for comments he made on a Black Lives Matter activist's Facebook page.
Though Olson's remarks were rather innocuous, BLM organizer Rashad Turner subsequently threatened the district with a "shutdown action."
Two days after Turner met with the district superintendent regarding the Facebook entanglement, Olson was put on leave.
Now, another teacher is in a similar situation.
At St. Paul's John A. Johnson Elementary School, special projects coordinator Brian White Jr. was placed on paid leave Thursday for posts he made on Facebook.

White, who is black, is part of a leadership program in the school that can lead to an administrative position, according to St. Paul Public Schools. He graduated from Metro State University in 2014 with a B.A. in athletic administration and education, according to his Facebook page.
RELATED: Teacher on leave after Black Lives Matter complains about his school discipline comments
"For all of the black women that have bought into feminism. It was not created to help you nor does it care about you right now," White posted. "We must put our energies back into building the black family structure! Stop being derailed."

White has made several other posts emphasizing the importance of a traditional "black family structure" and criticizing the "effeminization" of black men. The school district is investigating, said spokesman Jerry Skelly.
The Student Press Law Center's Frank LoMonte notes that the school district could be on tenuous ground regarding the First Amendment:
"The highest degree of First Amendment protection would be for speech in your off-campus life that relates to a social or political issue unconnected to your teaching duties," LoMonte said. "If your speech reflects directly on your ability to perform your duties in a way that would impede your effectiveness, however, you lose your First Amendment protection."
Former US Department of Education attorney Hans Bader adds via email that the Fourth Circuit's Seemuller v. Fairfax County School Board ("speech that discusses gender roles and offends feminists–but is not maliciously sexist–is … of public concern") and the Seventh Circuit's Dishnow v. Rib Lake ("discussion of gender roles in the family is a matter of public concern") would seem to support Mr. White.
RELATED: Teacher keeps threatening student out of class — and gets suspended for it
RELATED: Angry tweets about Black Lives Matter protest get Missouri teacher suspended
Like The College Fix on Facebook / Follow us on Twitter
IMAGE: Shutterstock