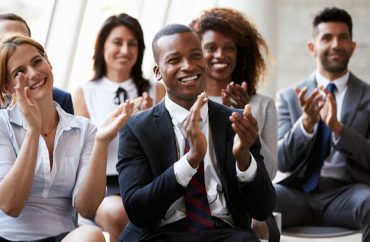 When lawmakers are deciding where they will focus their time and energy, almost no one thinks "I'm going to make sure that protections for student journalists don't fall through the cracks at the end of the session."
Well, Arizona Republican State Sen. Kimberly Yee is an exception, but the onetime high school journalist who was censored by her principal couldn't convince her state executive that censorship is a bad thing.
With Arizona Gov. Doug Ducey's veto of the bipartisan bill, it looked like Rhode Island – pretty much the exact opposite of Arizona – would be the 13th state to protect student journalists from obvious forms of school censorship and retaliation for their coverage.
After all, both its House and Senate had passed their own so-called New Voices bills – pioneered in red states two years ago – on the same day last month. All they needed was to be reconciled and then signed into law by Democratic Gov. Gina Raimondo.
And yet as the session clock wound down, just like last year, it looked like Ocean State lawmakers couldn't be bothered to care enough about First Amendment rights for young adults (imperiled since 1988 under a baffling Supreme Court decision) to actually deliver a bill to Raimondo's desk.
Go to court if school retaliates
It was a little different this session, as the Student Press Law Center explains in a feature on Rhode Island's narrowly eked out New Voices bill, signed into law Tuesday:
In a state where there seemed to be little indication that either the Senate or House bills would leave committee, the past month in Rhode Island has been a whirlwind. After sitting in committee for months, S600 and H5550 were scheduled for consideration in late June. Both the House and the Senate passed their respective bills unanimously after they were amended to have identical language; however, passage in their sister chambers proved to be complicated.

S600 was placed on the House's "consent calendar" of undisputed bills, but the legislators were abruptly dismissed over a budget stalemate that threatened to leave dozens of pending bills unaddressed. Fortunately, the Senate passed H5550 as part of its own "consent calendar" on the last night of the legislative session.
MORE: Republican governors protect student press freedom
The new law isn't a blank check for student journalists to do anything they want, as Gov. Ducey feared of Arizona's bill.
At just four pages long, it protects student journalists in both public and private schools from elementary through college:
[A] student journalist has the right to exercise freedom of speech and of the press in both school-sponsored media and non-school-sponsored media, regardless of whether the media is supported financially by the school, local education agency "(LEA)", or uses the facilities of the school or LEA, or produced in conjunction with a class in which the student is enrolled.
They can't be punished for their expression, and neither can their advisers be "dismissed, suspended, disciplined, reassigned, transferred, or otherwise retaliated against" because they defended their students or "refused to infringe" on their First Amendment-protected behavior.
If that happens?
Any student … or student media advisor may institute proceedings for injunctive or declaratory relief in any court of competent jurisdiction to enforce the rights provided in this section.
We already know that litigation is often the only thing that makes censors back down, especially censors who answer to taxpayers.
Worrisome provision on 'past experience' with disruptions
But the law expressly does not protect libel or slander, "an unwarranted invasion of privacy," or expression that violates the law or "incites students" to create a "clear and present danger" they will violate the law or school district policy or cause a "material and substantial disruption of the orderly operation of the institution."
Also off the table: accepting advertisements that promote "the purchase of a product or service that is unlawful for purchase or use by minors," which I'd guess is targeting e-cigarette paraphernalia.
MORE: Rhode Island lawmakers let student press freedom bill die
There's also a section that worries me a bit:
Administrators must base a forecast of material and substantial disruption on specific facts, including past experience in the school and current events influencing student behavior, and not on undifferentiated fear or apprehension.
While the "undifferentiated fear" warning is good, the "past experience" part seems intended to give administrators an out if students have previously deployed the heckler's veto.
This is what happened when a California high school banned students from wearing American flag t-shirts on Cinco de Mayo, based on a previous "altercation" between Hispanic and other students – and the 9th U.S. Circuit Court of Appeals sided with the school, provoking a vicious dissent.
I wouldn't be surprised to see a Rhode Island high school tell the school newspaper it can't run an opinion column that denounces identity politics or questions the existence of gender identity, if that school has a history of racial or LGBT strife.
But it's still a move in the right direction, and Rhode Island lawmakers should be commended for finally moving the ball through the goal posts. Now it's time for red states (looking at you, Ducey) to rediscover their interest in protecting the expression of the next generation.
MORE: Judge rips his court for letting 'will of the mob' rule schools
Like The College Fix on Facebook / Follow us on Twitter
IMAGE: Shutterstock