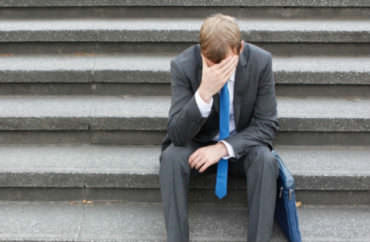 Yale's argument reveals it's not neutral when adjudicating rape claims
The University of Mississippi found itself on the wrong side of a federal judge when its long-hidden training materials for Title IX adjudications showed that it makes endless excuses for rape accusers caught lying.
Now Yale University is looking at a similar scenario as the defendant in expelled basketball team captain Jack Montague's due-process lawsuit, which is scheduled for trial this fall unless the parties settle.
Ashe Schow at The Daily Wire obtained the order to the Ivy League school to release the training materials. U.S. District Judge Alfred Covello said they are "relevant and responsive" to Montague's two-year-old request for documents "concerning the operation, interpretations, or application and/or training on" disciplinary proceedings by the University-Wide Committee on Sexual Misconduct, going back to mid-2011.
Though Covello turned down another request by Montague – for communications between lawyers for Yale and Montague's accuser "Jane Roe" – the judge's rationale was that they're functionally in cahoots.
The sought information is relevant to Yale's "defense strategy," Covello wrote:
Furthermore, because [Yale] and Ms. Roe have a common interest in seeing Montague's expulsion upheld, [Yale's] sharing the defense strategy with counsel for Ms. Roe did not increase the likelihood of disclosure of that strategy to Montague. Therefore, [Yale's] disclosure of this information to counsel for Ms. Roe does not constitute waiver of the work product doctrine.
Montague sought this information because Roe, his repeated sex partner, had "dramatically changed her story in manner that helped Yale's case" against Montague, according to Brooklyn College Prof. KC Johnson, co-author of The Campus Rape Frenzy.
Yale had convinced a resistant Roe – who returned to Montague's bed the same night she claimed he raped her – to file a formal complaint against Montague by disclosing that he had received training for a "previous incident."
MORE: Ole Miss tells Title IX panel that lying is a 'side effect' of being raped
This suggested Montague's violation was sexual in nature and that he was a repeat offender. On its face, this disclosure violated Montague's rights under the Family Educational Rights and Privacy Act. Roe was told without factual basis that Montague could not receive "sensitivity training" – her desired result – a second time.
The incident for which he received training was stuffing a "pizza plate" down a female student's shirt. It was recognized at the time by sexual-harassment response officials at Yale as "immature, inexcusable conduct as a drunk freshman," rather than failure to obtain "consent."
Schow notes that Roe changed her story "after multiple conversations between her attorney and Yale counsel," and when she was deposed in court, she claimed that "no one told her about Montague's previous discipline." This would clear Yale of violating FERPA.
Yale's investigator also conceded last fall that her notes are suspiciously incomplete regarding what Roe and her other friends told the investigator. Schow says: "This should make one wonder about the reliability of the investigation, if the investigator doesn't even know if she got the facts of the case right."
A Yale official also admitted in a deposition that the school knew when it prosecuted Montague that "people were suing concerning disciplinary action that had been taken against them." Yet its unwritten "practice" was to destroy the notes of Title IX hearing panelists – which might be relevant to litigation.
Commenters on Johnson's tweet said Covello's finding – protecting Yale's communications with Roe's lawyers under attorney-client privilege – complicated Yale's ability to claim that its adjudications were impartial.
Tom Rossley, a former trustee of Drake University whose son is suing the university for due-process and disability-accommodation violations, wrote that Yale might have to revise written promises of a "fair and impartial investigation … or just concede breach of contract in every future lawsuit" concerning its Title IX adjudications.
"At least the privilege ruling does away with the pretense that the university can be an impartial adjudicator," wrote attorney John Boudet: "How can school ever objectively adjudicate on remand after taking this position?"
Read Schow's report and Johnson's tweet thread.
MORE: Yale official served as prosecutor then jury against Montague
IMAGE: Happy Stock Photo/Shutterstock
Like The College Fix on Facebook / Follow us on Twitter