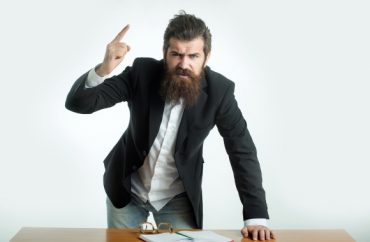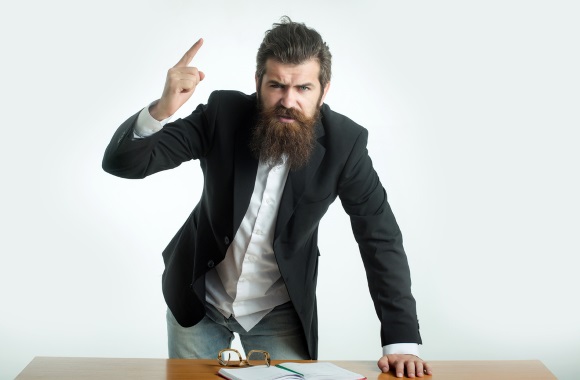 Just because a professor is in love with socialism and assigns Karl Marx as reading doesn't mean that scholar isn't teaching facts.
That professor who asks their students not to use the terms "illegal alien or illegal immigrant" or they'll be graded down? They're not doing anything wrong except being sensitive to students in a volatile class.
These arguments and others were made by Saddleback College anthropology instructor Mark Zajac, who slammed the new "Professor Watchlist" as unfair and inaccurate in a 30-minute tangent during one of his recent classes, according to a copy of the audio discussion obtained by The College Fix.
"Someone's an admitted socialist. So what? That doesn't mean that he's not going to be teaching things that are accurate," Zajac told students.
The Professor Watchlist is a project of Turning Point USA. It is a list of aggregated news stories about scholars who have advanced "a radical agenda in lecture halls," according to the group.
At Saddleback, the classroom discussion that launched by mocking the watchlist then delved into other comments made by the professor, who bristled at "white Christian values" and condemned stop and frisk as racist during his banter with students.
Zajac, in reference to some of the news stories listed on the watchlist about professors, also argued that what a professor shares or comments on on social media on their own time is not necessarily a reflection of or indication that the scholar is teaching lies or spreading propaganda inside the classroom.
MORE: Professor who joked about shooting his students is outraged he's on 'Professor Watchlist'
Both Zajac and Saddleback College denied repeated requests for comment from The College Fix.
"Socialist politics is very different than the way communist states functioned. Marx and pure socialism did not have anything to do with sending people to Siberian prisons to die," Zajac told students.
When he criticized the fact that one of the professors on the watchlist had assigned their students a mandatory seven-page paper on social justice, he argued the scholar would have allowed a paper on discrimination against "the war on Christmas" if it was well written and well cited, and that social justice is a subjective but worthy academic goal to study.
Other comments he made included that "anti-American values sound a whole lot like white Christian values" and that "people are scared of hearing facts and scientific information," presumably referring to Trump voters and the Republican Party.
At one point the conversation delved into crime.
"You are more likely to end up in jail if you are African-American or a minority, does that mean that African Americans commit more crimes? Not necessarily. That's who the cops are arresting and looking for. They're not going into white rural America and arresting high school students in white rural America as often," he said.
"You have statistics that say 'this is where crime is committed,'" Zajac continued. "Well, is that really where crime is committed, or is that just historically where cops have been arresting people more often, and it's kind of a self-fulfilling prophecy?"
One student argued that people who get arrested likely did something to provoke that arrest, and that the police were not just arresting people for the color of their skin, to which Zajac replied: "Maybe 25 percent of African-American teenagers have committed a crime. Twenty-five percent of white American teenagers have committed a crime. If the cops are not caring about what white America is doing as much, then they're only pulling over and arresting people that have darker skin, you're not going to catch the one population as often, even though they're committing as many crimes."
"Drug use happens in every high school across the country, right, but you're not going to have as many cops focusing on a rural high school in Wyoming. What they're going to be focusing on is, you know, urban areas."
"With stop and frisk, police officers aren't supposed to stop people based on skin colors, what they found, it was overwhelmingly targeting minorities," Zajac stated, before claiming that "once they count all the votes, Hillary Clinton easily has the most votes of any candidates in history."
The publicly funded school made headlines recently after another professor there stamped down on free speech and conservative values. Just a few months ago, members of Saddleback's Young Americans for Freedom chapter caught the chair of the history department tearing down their posters that honored the victims of the 9/11 terrorist attacks.
The student who provided Zajac's audio clip to The College Fix asked to remain anonymous to protect their grade in the class. In an interview with The College Fix, the student said they disagreed with the professor using class time to push a one-sided agenda.
"It's unacceptable this is happening in a class where I'm supposed to be learning about ancient humans and how they painted caves and used tools," the student said. "A publicly funded school should not push any political agenda to its students, period. Professor Zajac should stop abusing his academic freedom to push a politicized message to his students."
Audra Leslie, Chair of Saddleback's Young Americans for Freedom, told The College Fix that "going to a liberal college is especially difficult for conservative students. We are constantly being secluded amongst our peers for having the values that we do."
Like The College Fix on Facebook / Follow us on Twitter
IMAGE: Shutterstock