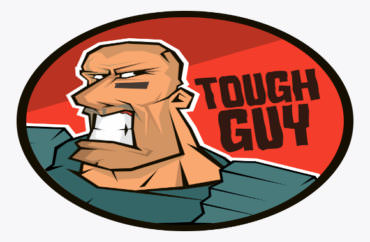 It was a rough Tuesday night for El Rancho High School teacher Gregory Salcido.
Salcido was caught on video last month berating the US military in his student-filled classroom seemingly as a reaction to one of his charges wearing a US Marines shirt.
They're "the frickin' lowest of our low" and a "bunch of dumbshits," Salcido said of our troops. "They're not high-level thinkers."
He also warned the student in the Marines shirt never to wear it again in his class.
A councilman in the town of Pico Rivera since 1999, Salcido was greeted rather harshly at the February 13 council meeting. The Los Angeles Times reports many of those in attendance booed as the teacher entered the meeting room, with some holding signs which read "RESIGN SALCIDO."
The council eventually passed a resolution calling on Salcido to resign by a 3-1 vote (Salcido being the lone "nay"), but the teacher indicated he would not step down.
Shortly after 9 p.m., Salcido addressed the meeting, saying that since the videos became public, people have threatened to kill him, rape his wife and leave his son an orphan.

"And for what? For what you expressed out here tonight? That said, the first thing that I think is important here is to apologize if it means something though," he said.

But he also reiterated, more diplomatically, what he said in the classroom: that he thought students with lower academic standing typically end up in the military.

"I don't think it's all a revelation to anybody that those who aren't stellar students usually find the military a better option … that's not a criticism of anybody. Anything I said had nothing to do with their moral character," he said.

He told reporters during a break in the meeting that "this is probably the most exaggerated situation I've ever seen," and he said he apologizes if he offended anyone.

"I do believe the military is not the best option for my students.… That does not mean I'm anti-military, because I'm not," he said.
Among the many who voiced their anger and displeasure about Salcido, one former student stood to defend him:
"You taught me that I could be the best that I could be in school and in life without having to risk my life or to pursue what I thought was my only option," Jeovany Zavala said. "You taught me more than that and I'd like to thank you. I know I might stand alone in that decision tonight."
The resolution calling on Salcido to resign states in part that his comments put the town "under intense national scrutiny, and have placed our city under a cloud of dishonor, disparagement, suspicion and criticism."
Salcido's resignation would "restore the positive image" to Pico Rivera and would "reaffirm the City Council's support" for all those who have served in the armed forces.
MORE: HS teacher rips U.S. military in profane classroom rant
MORE: Prof protests the honoring of military, America at baseball game
IMAGE: Shutterstock.com
Like The College Fix on Facebook / Follow us on Twitter