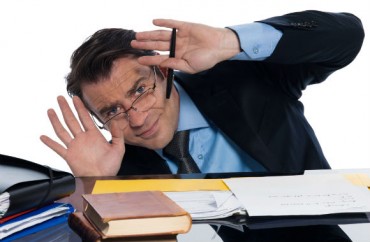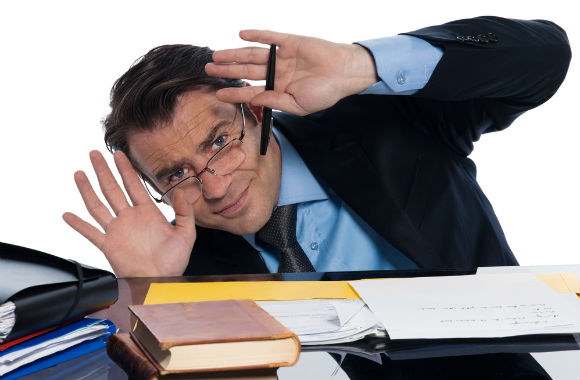 Self-identified communist denounces 'liberal totalitarian costume surveillance'
New York University Prof. Michael Rectenwald is coming up for tenure in the school's Liberal Studies department.
But he's on paid leave for the semester after his Twitter alter ego – which assailed the "liberal totalitarian costume surveillance" promoted by NYU resident advisers – provoked outrage among his colleagues on the "Diversity, Equity and Inclusion Working Group."
Rectenwald wants to make clear that his paid leave wasn't mandated by the school, telling the independent student newspaper Washington Square News Monday that it was "heavily offered" by his department leaders and NYU human resources.
He says they claimed that there was no connection between "my getting a leave of absence and the tweets" he wrote as "Deplorable NYU Prof."
Rectenwald's problems started last week when he admitted to the News that he was the author behind the account, which is less than two months old:
My contention is that this particular social-justice-warrior-left is producing the alt-right by virtue of its insanity. … Frankly, I'm not really anti-pc. My contention is that the trigger warning, safe spaces and bias hotline reporting is not politically correct. It is insane. This stuff is producing a culture of hypervigilance, self-surveillance and panopticism.
The scariest thing about Halloween today is now the liberal totalitarian costume surveillance. NYU RAs gone mad: pic.twitter.com/9BCVbpdMf6

— Deplorable NYU Prof (@antipcnyuprof) October 18, 2016
That was followed by a letter to the editor by the Liberal Studies working group, which said Rectenwald "seeks to discredit many of us who are committed to social justice by calling us insane and suggesting that some of our concerns are crazy":
We fully support Professor Rectenwald's right to speak his mind and we welcome civil discourse on the issues that concern him. But as long as he airs his views with so little appeal to evidence and civility, we must find him guilty of illogic and incivility in a community that predicates its work in great part on rational thought and the civil exchange of ideas.
Rectenwald later told the News he was talking about "academia at large" with his complaints, not his own department.
He even identifies as a communist, but the reaction to his tweets "proves that everything else that I said [about the Left in general] was true — that they are like a mob or a witch hunt or a witch trial and that they just shut down all views that aren't sanctioned by them."
Other professors are privately supporting him but are afraid to tell the administration because of "the precedent set" by Rectenwald going on paid leave, he said.
NYU Professor Created Undercover Twitter Account to Blast 'Safe Space' College Culture https://t.co/YlIRsxI3C7 #NYU #SafeSpace #College

— Fox Nation (@foxnation) October 26, 2016
The New York Post reported Sunday that Rectenwald had been "booted from the classroom" and "forced" to go on paid leave:
"They are actually pushing me out the door for having a different perspective," the academic told The Post.
He said he created Deplorable NYU Prof after he posted a story on Facebook about the University of Michigan student who changed his preferred gender pronoun to "His Majesty":
Then I got viciously attacked by 400 people. This whole milieu is nauseating. I grew tired of it, so I made the account.
— Deplorable NYU Prof (@antipcnyuprof) October 22, 2016
Rectenwald was called in to the departmental meeting the same day the critical letter to the editor was published, because "a colleague reported concerns about his mental state," not because of the working group's criticism, he told the News:
Rectenwald knows the person who filed the report and thinks they did it for the sake of saving him from being attacked by the NYU community for his differing viewpoints.
NYU itself said the leave "has nothing to do" with Rectenwald's tweets or opinions, and "we look forward to his return."
According to Rectenwald, the administration has promised his leave won't affect his shot at the tenure track:
"I asked many times, 'Are you sure that you're not just trying to push me off into the sidelines because of my remarks?' and they said no," Rectenwald said. "Many times they said no, no, no. So the interesting thing will be whether in fact this has any impact on my promotion, which was due to be announced fairly soon — my file is apparently complete, so my file is waiting on a determination by the dean."
Read the initial Washington Square News Q&A with Rectenwald, critical letter to the editor, Post report and followup News report.
Like The College Fix on Facebook / Follow us on Twitter
IMAGE: ostill/Shutterstock