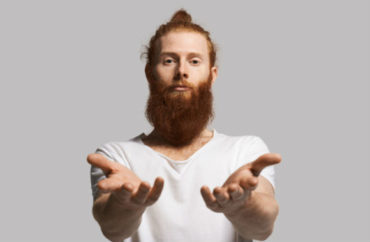 Mortal threat from Whole Foods
One of the oldest student-owned food cooperatives in America is crowdfunding to stay afloat, according to an impassioned plea for donations.
Its mortal enemy? Popular and profitable organic-food chains. Its salvation? Protecting students from the unsafe world of a Washington, D.C. suburb.
Established in 1976, the Maryland Food Collective is an "anti-profit" restaurant on the University of Maryland-College Park campus, specializing in affordable and healthy vegetarian and vegan-friendly food.
Unlike traditional capitalist restaurants, the UMD students who work at the co-op share an equal role in operating the business, and there are "no bosses or managers," only "people working for a space that maintains equality," according to the crowdfunding page.
"Since the beginning, we have been a non-hierarchical business run by our democratic collective process," the co-op website states.
Referring to customers as "comrades" on social media and offering a "safe space" for its patrons, the co-op appears to be well-liked among students who appreciate its equal distaste for profit and meat: They have poured in nearly $8,500 as of Wednesday night.
MORE: 'Anti-capitalist' co-op faces mortal threat: deadbeat renters
While it's unclear whether the co-op is a registered nonprofit or simply a business marketing itself as anti-profit – it does not show up on the nonprofit search engine GuideStar – the co-op is clearly having a difficult time making ends meet.
The venture is facing a crippling budget shortfall due to "unforeseeable crises and unprecedented corporate competition," according to its crowdfund page, and it's seeking to raise $15,000 to remain competitive.
The breakdown of its walk-in refrigerator in June added more stress to the restaurant's coffers, according to Chris Moulson, who has worked with the co-op for the past four years.
"We were already tight on funds," he told The Diamondback. "We had basically set ourselves up so that we could get through the summer and be in a good place [for next semester]. But when we lost that [cooled] merchandise, that set us back a good deal."
Its bigger long-term problem is that students are showing their preferences with their wallets.
Worker-owner Lauren Karaffa told The Diamondback the co-op has had trouble competing with Whole Foods and MOM's Organic Market, whose founder dropped out of UMD and offers employees subsidies to buy electric and hybrid vehicles.
In the future, the co-op plans to expand its operation by offering a coffee and smoothie bar, more vegan snacks and more seating, as well as switching to the "Chipotle-style" ordering line.
MORE: Public university bails out Marxism-inspired 'Che Cafe'
Because of the restaurant's profit-sharing model, some workers have been forced to go without paychecks.
"This month [June], we've been able to set aside some money for the people who either don't have a second job, or absolutely need the income," said Moulson.
"A lot of our worker-owners, including myself, have families, and supporting them is now scary. But for the most part, we're just volunteering our time, because this is a place to love and we're trying to make sure it doesn't go under."
While the restaurant initially planned to crowdfund $7,500, the organizers raised their goal to $15,000 following an outpouring of support from the UMD community.
UMD alumna Catherine Jellison told The Diamondback that she was delighted to donate to the co-op, which stands in contrast to "big industrial giant companies that probably don't have good ethics."
"You're supporting the university, you're supporting the students and you're getting a great variety of delicious foods that are actually good for you at good prices," she said. "Who doesn't want that?"
The Maryland Food Collective referred The College Fix to Moulson, the veteran worker-owner. He declined to answer phone calls or emails after learning The Fix was seeking an interview. Other sources quoted in The Diamondback did not respond to Fix queries.
MORE: UMD students demand 'hate speech' be classified 'cult activity'
Like The College Fix on Facebook / Follow us on Twitter
IMAGE: Anatoliy Karlyuk/Shutterstock