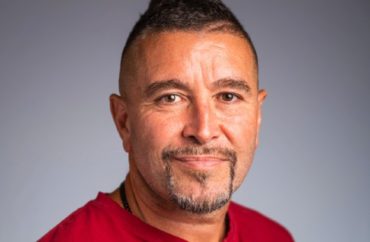 One course section involved students pretending to dislike diversity and resist cross-cultural friendships
Six professors in University of Maryland's Spanish and Portuguese department are updating their curricula with "anti-racist" materials, The Diamondback, the student newspaper, reported Monday.
The initiative is an effort to "put an end to the colonized learning that takes place in a multicultural classroom setting," The Diamondback paraphrased Spanish and Portuguese lecturer José Magro as saying.
Magro (pictured) is a linguist whose research areas are "sociolinguistics, critical applied linguistics, bilingualism, language and identity, language ideologies, glotopolitics, Spanish as a heritage language in the USA, and, very particularly, Hip-Hop and explicitly anti-racist pedagogy development," according to his faculty bio.
Instructor guided Spanish learners to pretend to be xenophobic, oppose diversity 
Spanish instructor and graduate student Tatiana Chi-Miranda told The Diamondback she had created an "anti-racist" course module in which students discuss and explain racism and phobias in Spanish.
One example of such a module involved "a student pretending to be xenophobic…the student spoke in first person regarding the term and explained what it was," according to The Diamondback.
"I don't want you to make friends with other cultures nor do I want you to enjoy the diversity of the world," Chi-Miranda cited as an example of xenophobic dialogue a student might learn or use in class.
Spanish instructor Cecilia Battauz, who teaches literature, has incorporated "anti-racist" pedagogy by analyzing Afro-Latino poets, authors and performers to analyze "what race means, how it is used and how it affects how people interact with each other," according to the student paper.
"She does this at the start of the semester, so students are prepared to discuss these topics further into the semester," the paper reported.
Leah Nuffer, a University of Maryland Spanish major interviewed by The Diamondback, expressed appreciation for the new material.
"America has a tendency to leave out certain parts of history in their textbooks and teach a very whitewashed curriculum, so it is really important that Maryland and these professor are acknowledging that we have kind of neglected several important parts of history," she told the paper.
MORE: California university's 'anti-racist' library collection expanded with COVID relief funds
IMAGE: University of Maryland
Like The College Fix on Facebook / Follow us on Twitter