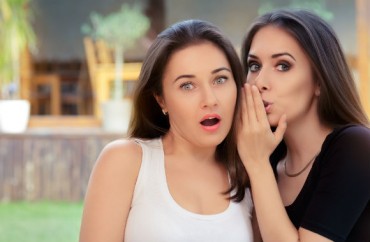 A 'rape apologist' tricked them
An anonymous activist group at Brown University that publishes names of students accused of rape has gone dark after allegedly targeting minorities.
Brown Survivors Speak also acknowledged that it outed someone it has since learned is innocent.
The group issued an apology after it was "made aware" of the mistake, but is not accepting full blame, saying it was conned by a "rape apologist" who submitted a false report.
Since its founding three years ago, the group has steadily ramped up its efforts to shame accused students and spur administrators to take tougher action against campus rape.
Inspired by an earlier "rape list" published at Brown in 1990, Brown Survivors encouraged women to scrawl the names of students they accused of sexual violence in women's restroom stalls in the basement of the Rockefeller Library. The list had five names in May 2014, according to Bluestockings, a feminist magazine at Brown.
MORE: Brown 'proudly' offers safe spaces, says puppy room isn't typical
Since then the group redoubled its efforts, publishing names it had collected anonymously through a Google Form on the group's Facebook page late last year, The Brown Daily Herald reported Thursday.
Last month the group said it was "made aware" one of the students it had named "could not have committed sexual violence on this campus."
The student's name was "falsely submitted" to its form, the group wrote in a March 9 post on its Facebook page, which has since been deactivated, according to the Herald. The hoax is the work of a "rape apologist," Brown Survivors claimed.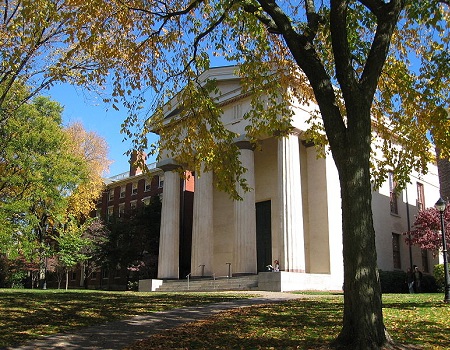 The falsely accused student holds no ill will toward the group that accused him but fears retaliation for the unwanted publicity, the unidentified student told the Herald: "Survivor support is my utmost priority."
Brown Survivors Speak wrote in its since-deleted post that it would be changing its "approach to 'outing' aggressors."
The group will now vet submissions through the accuser's non-Brown email address so that members of the group could "be in contact with them." Brown Survivors wrote that this would "strongly discourage rape apologists from trying to discredit or falsely accuse people through the form," without explaining how.
MORE: Female scholar critical of 'rape culture' prompts uproar at Brown
"Multiple sources," some of them named on the list, told the Herald that Brown Survivors unfairly targets minorities who lack resources to defend themselves.
At least one of the students identified as a sexual-assault culprit didn't know he was on the list, while others have been briefed by deans, according to the Herald.
"I was shocked when I found out my name was on it" with no explanation, one student told the paper: Being listed places a "moral stain" even if the accusation is later "unsubstantiated."
It's unclear whether the group's efforts will continue. Its entire page was deactivated in mid-March, according to the Herald. A unrelated Facebook page where Brown students can anonymously submit microaggression anecdotes remained live as of Tuesday morning, however.
The group's apparent spokesperson is a pseudonymous personal profile known as "Marie Turner," though the profile's last public post is dated March 6. Her profile image is a teal ribbon, representing Sexual Assault Awareness Month.
"Turner" did not respond to a Facebook message Sunday from The College Fix requesting confirmation that she was affiliated with Brown Survivors Speak. By Monday night, the profile's only four public posts had been removed or marked private.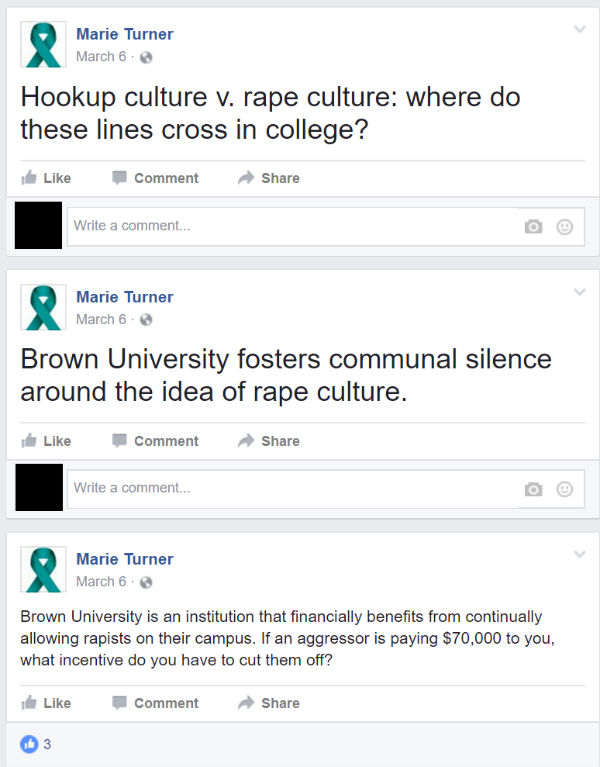 The university hasn't identified members of Brown Survivors, Executive Vice President Russell Carey told the Herald.
Though its members could be held responsible for property damages to bathroom stalls, spokesman Brian Clark said he would just be "speculating about violations" which could include harassment or defamation, concerning the group's public labeling of students as sexual-assault perpetrators.
Clark did not respond to an email from The Fix Friday inquiring whether the university had contacted the falsely accused student.
MORE: 'Underground' debate club can't 'come out' because Brown won't support it
Like The College Fix on Facebook / Follow us on Twitter
IMAGE: Shutterstock