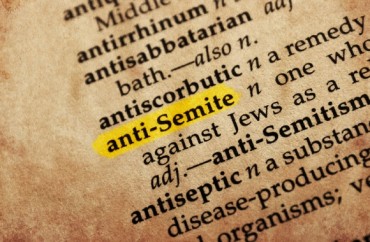 After a fight over the First Amendment implications of adopting the State Department's definition of "anti-Semitism," the University of California Board of Regents today approved a more limited list of "principles against intolerance."
They are facing pushback from at least one group over the document's failure to state that it cannot be used for "enforcement" against any member of the university.
Board members created a working group last fall after criticizing a vague two-page statement they said ignored rampant anti-Semitism on UC campuses.
The final document modified a sentence in an earlier version that said "Anti‐Semitism, anti‐Zionism and other forms of discrimination have no place at the University of California." The newly amended sentence now says that "anti-semitic forms of anti-Zionism" have no place, clarifying that not all anti-Zionism is anti-Semitic.
The document encourages UC leaders to "challenge speech and action reflecting bias, stereotypes, and/or intolerance," but also says: "Intellectual and creative expression that is intended to shock has a place in our community."
It says actions "that physically or otherwise interfere [possibly heckling] with the ability of an individual or group to assemble, speak, and share or hear the opinions of others … will not be tolerated," nor will "[h]arassment, threats, assaults, vandalism, and destruction of property."
In an emailed statement, the pro-Israel AMCHA Initiative praised the final document for its "unprecedented and remarkable step" of connecting anti-Zionism with anti-Semitism, making UC the first university to do so. A similar group, StandWithUs, was less enthused in its email, calling the revised sentence "less unequivocal than the previous language" but a "major step forward."
UC regents say anti-Semitism has 'no place' on campus but reject blanket censure of anti-Zionism https://t.co/IuqApudTQx

— The AMCHA Initiative (@AMCHAInitiative) March 24, 2016
The Foundation for Individual Rights in Education restated its concern that the policy could still be interpreted as saying "criticism of Israel is, itself, anti-Semitic":
The distinction of when or whether particular speech critical of Israel is or is not anti-Semitic is unclear, leading to the possibility that some speech will be chilled, whether by an administrator's action or by a speaker's concern that an administrator will interpret speech critical of Israel as anti-Semitic and the policy as enforceable.
The group noted that while UC's general counsel assured the board the document was "aspirational" and does "not provide a basis for action or enforcement against a member of the community," the document itself does not say that:
After all, not all administrators applying the Statement are likely to have heard [General Counsel Charles] Robinson's remarks to the committee, nor are students trying to understand what expression may or may not be protected given the policy's plain language. For that matter, little prevents the UC system as a whole from later re-interpreting the policy in the absence of clear language within the policy itself.
Read the final report on the principles and FIRE's statement.
RELATED: UC regents slam proposed 'principles against intolerance' for ignoring rampant anti-Semitism
Like The College Fix on Facebook / Follow us on Twitter
IMAGE: Shutterstock