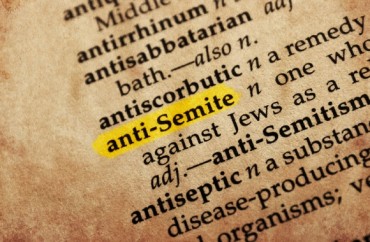 Posters referring to "Jewish bullies" and telling non-Jews to "pay up and shut up" have been seen around the campus of UC-Berkeley in the wake of decisions made about the controversial student-led course "Palestine: A Settler Colonial Analysis."
The school had nixed the course after Jewish groups contacted Chancellor Nicholas Dirks about its course content, which, they allege, advocates the elimination of Israel.
Less than a week later, however, the university changed its mind and reinstated the course with Dean Carla Hesse offering merely that it was "her understanding" the class's content had been "revised."
An examination of both versions of the course by The College Fix revealed they are identical. The Algemeiner reports, however, that one of the alterations is the course description "exploring the possibility of decolonization" revised to "researching 'a range of political alternatives' to 'achieve justice for all.'"
Regarding the posters, The Algemeiner notes that the Berkeley administration said in a campus-wide email "The language used [in the posters] violates our Principles of Community, as well as the Regents' Principles Against Intolerance," and added the placards were to be removed.
#UCBerkeley pulling down anti-Jewish posters found on campus after #Palestine class dustup. https://t.co/3K9XUZUwQZ #antisemitism pic.twitter.com/ueDduzIYJy

— Nanette Asimov (@NanetteAsimov) September 23, 2016
One of the offending posters referred to the coalition of 43 Jewish, civil rights and educational organizations that had written an open letter expressing concern about the course and disappointment in UC Berkeley's vetting process, calling the groups "advocates for a foreign state" who "seek to control our freedom of speech and academic expression."

It also claimed that the Israeli government was directly involved in the initial suspension of the course. …