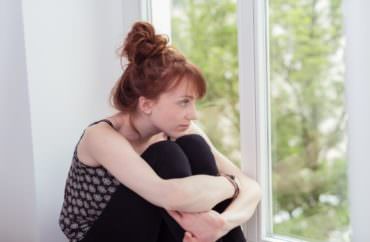 Yale University recently expanded its mental health services to meet an ever-growing need for student counseling, adding this summer four clinicians and three new psychiatrists to handle the caseload.
Yale is not alone.
The number of college students looking to counseling for help for mental health struggles is drastically increasing across the nation, according to studies, campus counselors, and many recent news reports.
"Data over the past five years from counseling centers nationwide have shown that the top two reasons students come for counseling are anxiety and depression," Karen Nakayama, director of the Counseling Center at Fort Lewis College in Durango, Colorado, told The College Fix.
"Currently, anxiety is number one and depression is second. In the past, depression was first and anxiety was second," she said, adding the spike in students seeking help may be due in part to efforts "destigmatizing mental health services with students."
A recent news feature in TIME declared "Record Numbers of College Students Are Seeking Treatment for Depression and Anxiety — But Schools Can't Keep Up." The article detailed lengthy wait times and some students even heading off campus for help.
Scientific American published a similar story earlier this year under the headline: "Surging Demand for Mental Health Care Jams College Services."
"At Northwestern University, it can take up to three weeks to get a counseling appointment. At Washington University in St. Louis, the wait time runs nearly 13 days, on average, in the fall semester," the magazine reported in February.
"At the University of Washington in Seattle, delays in getting care are so routine, the wait time is posted online; it's consistently hovered between two and three weeks in recent months."
In California, mental health services at Cal State University campuses are at "crisis" levels, an NPR affiliate reported in May. The problem is so pressing counselors with the public system plan to lobby for a legislative mandate to hire more staff, KCPP reports.
The average student to counselor ratio at Cal State campuses is 2,217 to one, and with that "counselors are only able to see the students experiencing crises, not the ones who need longer term counseling," it reported.
In Florida, there's also been a drastic increase of students reporting mental health problems at the University of Florida and Santa Fe College, both in Gainesville, Florida, the Gainesville Sun reported in April. Schools there also struggle to meet the demand.
The recent anecdotes support older data. The Center for Collegiate Mental Health found in their 2015 annual report that between 2009 and 2015, the number of college students actually going to their campus' counseling center increased on average by 30 percent.
Why are so many young adults anxious and depressed?
"I think college students are facing different pressures recently," Krystalyn Geissler, who is currently getting her Master's degree in psychology at the University of New Mexico, told The College Fix via email.
"A few decades ago, a person could work a part-time job and afford […] to get a college degree on those wages. Now, this is definitely not the case," she said.
While financial pressures students face may not be the sole contributor to the drastic increase of stress and anxiety, there is a correlation. According to an article by The New Republic, a student who is working part-time at a minimum wage job–that pays $7.25 an hour– would have to work a total of 2,229 hours to just pay off a single year of the average cost of college tuition.
Students are also often stressed about what job their degree will land them after they graduate.
"Another stressor is that a Bachelor's degree does not go as far as it used to. Many times a person needs several years of experience on top of a Bachelor's degree to get paid a starting wage of around $12 […] a lot of students work long hours, sometimes at multiple jobs, to pay for a degree that many not feel like it is worth it," Geissler said.
MORE: University adds seven new mental health counselors
IMAGE: Shutterstock
Like The College Fix on Facebook / Follow us on Twitter