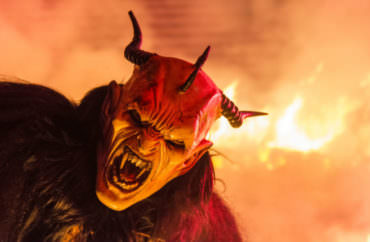 Most faculty wouldn't complain when they get a raise. But husband-and-wife law professors Sheldon Gelman and Jean Lifter hated their raise so much they sued their college.
That was an expensive mistake, because the 6th U.S. Circuit Court of Appeals just affirmed a lower-court ruling that threw out Gelman's First Amendment retaliation lawsuit. It also dismissed Lifter's suit for lack of standing – an argument not even made by the school..
As Paul Caron, dean of the Pepperdine University law school, summarizes at his TaxProf Blog, the 6th Circuit poked several holes in Gelman's case.
The professor alleged Ohio's Cleveland-Marshall College of Law illegally retaliated against him and his wife because Gelman spearheaded a successful union-organizing campaign among law faculty. They both got "symbolic" $666 raises the following spring – lower than they allegedly should have received based on merit – and Lifter's employment was terminated a year later.
When the college's American Association of University Professor chapter filed an unfair labor practice complaint with the state four years ago, it also sent a memo (excerpted by Caron) to faculty that said the eight union organizers received raises of zero or $666:
[The latter] is a universally understood symbol of the Antichrist or Devil — one of our culture's most violent religious images. Implicitly, but unmistakably and obviously intentionally, [Dean Craig Boise] used his powers to set faculty salaries as an occasion to brand his perceived opponents as the Antichrist.
The three-judge appeals panel ruled Tuesday that Gelman "cannot show that his union organizing activities were a substantial or motivating factor in these alleged injuries."
The professor cited only "temporal proximity between his union organizing and the loss of his committee appointments" at Boise's hands, and he didn't show he deserved a $3,000 merit-pay raise:
After ranking the law school faculty based on objective, self-reported indices of performance, [Boise] divided the faculty into three performance tiers: a $5,000 merit-raise tier, a $3,000 merit-raise tier, and a third "catch-all" tier. … Evidence in the record supports Boise's account that, at least initially, third-tier faculty members were supposed to receive $727, a number that has no biblical significance. Only after the merit pool was reduced, and only after Boise made several minor equitable adjustments to the merit-raise distribution, did Gelman receive a raise of $666.
The $666 raise also went to some anti-union professors, the 6th Circuit said.
The court also said it was "undisputed" that the raises were based on scholarship in the previous two calendar years, and only one of the three articles Gelman said should have counted toward his merit pay was both written and published in those two years.
The professor can't show he was being targeted, because this written-and-published rule was applied to everyone:
A flawed policy, if applied to all evenhandedly, could not permit a reasonable juror to conclude that Boise was specifically targeting Gelman or union supporters for punishment.
As for Lifter's "third-party standing" claim, the court said her husband "had every opportunity to litigate the alleged violation of his First Amendment rights":
His presence as a party in this appeal is a testament to the fact that he did so. Simply because he failed to raise his wife's termination as a component of his own First Amendment retaliation claim in the complaint does not permit Lifter to do so on his account. In order for Lifter to bring a First Amendment claim arising from her termination, she could have asserted that the termination violated her First Amendment right to association.
Read the ruling and Caron's blog post.
IMAGE: Sergio Delle Vedove/Shutterstock
Like The College Fix on Facebook / Follow us on Twitter