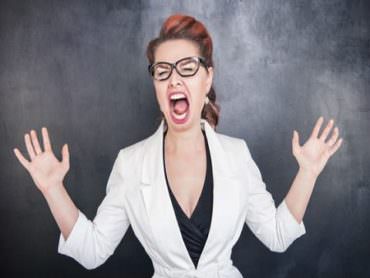 Never even sought educational benefits 'provided by the school'
One of the more comical disputes in Title IX litigation happened between Kansas State University and the University of Kansas three years ago, when the latter was being sued by a student it expelled for off-campus behavior alleged by his ex-girlfriend during summer break.
Kansas State went to the trouble of filing a friend-of-the-court brief against KU, telling the judge that universities are under no legal obligation to police the behavior of students when it happens outside of an "education program or activity."
That's the Supreme Court's harassment standard, and it means schools must have "substantial control" over the alleged behavior to be liable.
This question arose in a lawsuit against Brown University by a student at Providence College, and the 1st U.S. Circuit Court of Appeals returned the same answer: You can't sue a school just because its student allegedly wronged you.
In an opinion published Wednesday, the three-judge panel said the allegations by "Jane Doe" "failed to allege sufficient facts for a plausible Title IX claim against Brown," and upheld the district court's ruling in favor of Brown.
MORE: KSU tells KU that Title IX doesn't require off-campus policing
Doe alleged that three Brown football players sexually assaulted her on that campus in 2013, but that Brown "abandoned the investigation" of its students and didn't punish them.
When the school refused her demand to investigate the students under Title IX and instead evaluate them by its Code of Student Conduct, Doe filed a complaint with the Department of Education's Office for Civil Rights, which the 1st Circuit said remains pending.
When she learned two years later the players were never punished by Brown, Doe withdrew from Providence "out of fear for her safety and well-being."
Written by Judge Juan Torruella, who also authored a recent ruling against Boston College for due-process violations, the 1st Circuit opinion ignores Doe's arguments that Title IX obligates Brown to investigate her allegations because it "exercises substantial control over both the harasser and the context in which the known harassment occurs."
Supreme Court precedent implies that a "person must suffer unjust or prejudicial treatment on the basis of sex while participating, or at least attempting to participate, in the funding recipient's education program or activity," in order for liability to apply, the opinion says:
That a potential Title IX plaintiff seeking relief for being "subjected to discrimination under" an education program must be a participant, or at least have the intention to participate, in the defendant's [Brown's] educational program or activity seems logical since the "discrimination" that Title IX prohibits is not the acts of sexual assault or sexual harassment in and of themselves, but rather the differential treatment by a funding recipient of persons of a particular sex … And here is where Doe's complaint is lacking.
The opinion cited 1998's Davis ruling, which limits liability to deliberate indifference of sexual harassment that is "so severe, pervasive, and objectively offensive" that it deprives the victim of benefits "provided by the school."
Since Doe never claimed that she "participated or even would have participated in any of Brown's educational programs or activities," Brown could not have deprived her access to educational opportunities, the panel said.
CA1: though Providence College accuser claimed that Brown had an obligation to adjudicate her TIX complaint against the Brown students who allegedly assaulted her, nothing in facts of case that denied her ed'l opportunities:https://t.co/TT5h8bSF7I pic.twitter.com/rtmXPlKuwm

— KC Johnson (@kcjohnson9) July 19, 2018
MORE: 1st Circuit slaps down BC for dean's bias in Title IX case
It's a major loss not only for Doe's lawyer Wendy Murphy, director of New England Law-Boston's Women's and Children's Advocacy Project, but for anti-rape advocacy groups that filed briefs supporting Doe with the 1st Circuit.
When Doe lost at the trial court, Murphy told the Associated Press that the judge misread Title IX and injected class warfare into the dispute:
"As long as you're an elite member of Brown's community, you're protected," she said. "If you're a member of a lowly neighborhood university, you're not protected."
Brooklyn College Prof. KC Johnson, co-author of The Campus Rape Frenzy and a longtime Murphy critic, tweeted audio clips of Murphy's performance from 1st Circuit oral argument. He suggested that her talents as a cable-news pundit didn't translate to the courtroom.
Another Twitter user thanked Murphy for "creating case law in our favor."
Murphy fared equally poorly with Judge Kayatta, who pointed out to her the various ways in which the defective nature of her complaint doomed the argument she was trying to make to CA1:https://t.co/V4SXrp0Ugt

— KC Johnson (@kcjohnson9) July 21, 2018
Murphy is known for her head-scratching legal actions.
Last fall she brought a dubious lawsuit against the Trump administration's Department of Education for rescinding its predecessor's nonbinding guidance on Title IX, which never went through proper rulemaking channels, and issuing interim guidance while it conducts a full rulemaking for permanent guidance.
More recently she advocated telling college women they can kill the men that allegedly raped them. Murphy has yet to respond to the 1st Circuit ruling on her otherwise active Twitter account.
In many states, it is considered self-defense to kill a rapist. Women don't know this about their rights. They need to be educated & trained. If campus victims knew they had a right to kill, schools would FINALLY do a good job preventing rape, to avoid all the dead bodies. #MeToo https://t.co/QdhA8oTwoL

— Wendy Murphy (@WMurphyLaw) July 12, 2018
MORE: Murphy files nonsensical lawsuit against new Title IX guidance
MORE: Law prof says you can kill anyone you alleged raped you
IMAGE: Darkbird/Shutterstock
Like The College Fix on Facebook / Follow us on Twitter