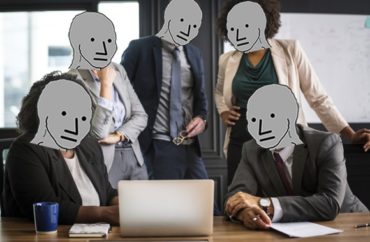 'No statement required concerning any commitment to academic freedom'
Want to be a tenured professor at Arizona State University? You'll have to go far beyond virtue signaling.
A job posting for director of the Institute of Human Origins, which includes "a concurrent full-time appointment" as a professor in the School of Human Evolution and Social Change, includes an ideological test.
Applicants are asked to show their "Commitment to supporting justice, diversity, inclusion, and equity." While this is listed under "Desired Qualifications" – just after commitment to fundraising – it's hard to imagine any candidate making it past the round file without explaining how everything they've ever done satisfies this ideological test.
Indeed, the application procedure explicitly orders applicants to provide "a statement addressing how your past and/or potential contributions to diversity and inclusion will advance ASU's commitment to inclusive excellence."
Now Hiring: Director and Professor | ASU Institute of Human Origins: Tempe, Arizona | https://t.co/x828heyzzY #jobs

— SAA (@SAAorg) September 3, 2020
MORE: UC-Berkeley threatened with litigation for mandatory diversity statement
The rest of the job description does little to explain why this "commitment" is so important. The institute "integrat[es] research with discovery to describe and understand the trajectory and timing of human evolution," which has historically shown little interest in justice, diversity, inclusion and equity.
The candidate must have "a record of leadership skills," lead fundraising and court external donors. In other words, this "commitment" looks like one of those throwaway lines that HR requires every job posting to have.
Lest you think this is just an HR exercise, however, take note of another line in the job listing: "We are especially interested in applicants who can strengthen the diversity of the academic community." Translation: white men not welcome.
Evolutionary psychologist Geoffrey Miller at the University of New Mexico deadpanned that the job listing did not require a statement "concerning any commitment to academic freedom."
Yet another professor job at a taxpayer-funded public university where you won't be hired unless you include a statement that shows 'Commitment to supporting justice, diversity, inclusion, and equity'.

No statement required concerning any commitment to academic freedom. https://t.co/Vzm1VYXe2M

— Geoffrey Miller (@primalpoly) September 3, 2020
MORE: Former Harvard Med dean denounces mandatory diversity statements
IMAGE: Foundation for Economic Education
Like The College Fix on Facebook / Follow us on Twitter