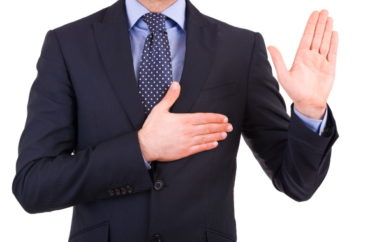 Policy expert: 'DEI statements are compelling individuals to commit to a certain orthodoxy'
Up to 80 percent of faculty and staff positions at Arizona's three public universities now require applicants to subscribe to diversity, equity and inclusion statements, according to a new Goldwater Institute report.
These statements are now mandatory in 81 percent of job postings at Arizona State University, 73 percent at Northern Arizona University, and 28 percent at the University of Arizona, according to the report.
The DEI statements range from a one-paragraph formality to a requirement of up to two pages of activist history and plans for the future, the Goldwater Institute found.
The report was published Jan. 17 and titled "The New Loyalty Oaths: How Arizona's Public Universities Compel Job Applicants to Endorse Progressive Politics."
"These DEI statements help set up an environment on campus where students are afraid to speak their minds on political and cultural issues because the university has already committed to one ideology," Jonathan Butcher, Goldwater Institute senior fellow, told The College Fix in an email interview. "This is in the realm of violating free speech. Universities should not punish students or faculty that take positions different from the university."
"College campuses should be places to push students to wrestle and learn to deal with ideas with which they disagree. We need to be helping young people work through hard questions so when they graduate they know how to evaluate for themselves what they will experience."
But the universities claim the DEI requirements help foster a holistic academic environment.
"Arizona State University is deeply committed to our position as a New American University by enabling academic excellence, accessibility, and impact in communities around the world." ASU's inclusive excellence page states. "This commitment requires our faculty and staff to reflect a workforce of diverse identities, so that our students may learn from the broadest perspectives, and engage with the most inclusive solutions possible."
New Goldwater policy report:

Arizona public universities FORCE job applicants to provide MANDATORY "diversity statements." It's a full-frontal attack on free expression and equal opportunity for ALL…

Read our new report here: https://t.co/4swR49YJMN pic.twitter.com/rNfSgcNemc

— Goldwater Institute (@GoldwaterInst) January 17, 2023
However, scholars have previously condemned mandatory DEI statements as promoting ideological agendas such as critical race theory and as a political litmus test to homogenize potential hires into conformity to such thought, the Goldwater Institute stated in its report.
North Arizona University's Diversity Strategic Plan states "individuals whose unique experiences of race, ethnicity, religion, sexual and gender identities, disability, and other perspectives are valued and woven into the fabric of the institution."
Arizona State University, Northern Arizona University and University of Arizona representatives did not respond to requests for comment from The College Fix.
The Goldwater Institute is an Arizona-based free-market public policy research and litigation organization "dedicated to advancing the principles of limited government, economic freedom, and individual liberty," its website states.
Butcher argued the mandatory DEI statements contain a double standard when it comes to legitimate anti-discriminatory acts, and that they are very different from compliance to federal anti-discriminatory law.
"These very concepts they use say that your skin color is the most important thing about you, and that everything around us, in public and private life, must be viewed through the lens of race." Butcher told The Fix. "This is pushing an agenda that says people should be treated differently based on the color of their skin."
The Goldwater Institute concluded in its report that DEI statements conflict with First Amendment free speech rights by compelling speech, chilling future speech, and relying "on vague standards whose punishment for noncompliance could come with no warning."
"DEI training for professors or a condition of hiring saying that minorities deserve different treatment than others violates civil rights laws." Butcher said. "The notion that an institution can compel speech before someone is hired is highly suspect. The Supreme Court has been clear that you cannot compel speech such as this."
"DEI statements are compelling individuals to commit to a certain orthodoxy."
MORE: UC Berkeley threatened with lawsuit for mandatory diversity statements in hiring
IMAGE: Miti74 / Shutterstock
Like The College Fix on Facebook / Follow us on Twitter