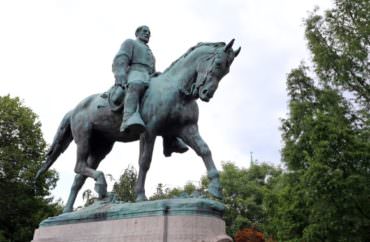 An art professor has come out in support of leaving Confederate monuments where they stand, a controversial stance that has garnered some backlash at Stony Brook University, where she teaches.
But Professor Michele Bogart has not backed down from her opinion despite one student suggesting the scholar has no right to comment on the matter since she is not black and has never faced oppression.
In a recent "Monument, Myth, and Meaning" forum at the historic Cooper Union in New York, professionals representing the academy, historical associations and journalism debated the question of what to with monuments some find offensive.
Among the speakers, the popular view was to either move them into museums – or as one speaker proposed, create a fallen monument park, modeled after one in Moscow – or to get rid of them altogether.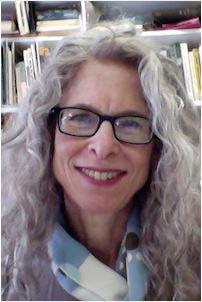 But Bogart proposed otherwise. "To embrace the tear them all [down] idea is to oversimplify the past," she said during the event.
"I do not share the now prevalent view of monuments simply – simply – as symbols of white supremacy. And I do not share the assumption that monuments merely signify celebrations, venerations, and validations of their subjects," Bogart said in her opening remarks.
She went on to argue that such monuments contain much more historical, sociological and artistic depth.
"In my view, monuments are the physical, aesthetic culmination of diverse and unpredictable human actions. They are dynamic," she said, adding they are filled with a potential for education.
"These works are of course about race and Jim Crow," she said, "but I contend that monuments are about more than that. We don't need to whitewash their unpleasant aspects, but we do need to think about them in more complicated ways."
Bogart made a key distinction, contrasting monuments portraying Confederate soldiers with the Confederate flag, calling the latter "static" and "two dimensional."
She also recognized how monuments make others feel, but said that doesn't merit their removal.
"I totally understand the revulsion that many people have toward Confederate monuments, especially in light of the barbarous murders in Charleston and Charlottesville. But unlike many, I fervently disagree that removal of these works is either a constructive response or a solution to the larger problem," she said.
Bogart has come under fire at her university after comments she made defending Confederate monuments — a quote given to the New York Times published days after the deadly white nationalist riots in Charlottesville in August.
"The meanings and history we are able to draw from them in a different site, especially a sort of sanitized site like a museum, are not going to be the same," Bogart had told the New York Times.
Earlier this month, The Stateman reported on how some students and faculty are responding to Bogart's position. Some students shared her perspective, but others, including a fellow faculty member, rebuked it.
Jonathan Sanders, an associate professor of journalism at Stony Brook, emphasized empathy in the conversation around monuments, and wondered rhetorically if Bogart "ever dated a black guy," according to the article.
Danasia Smith, a junior chemistry major and member of both the Caribbean Student Organization and African Student Union, told the newspaper: "How are you going to comment about something when you're not black? I understand why she may want to preserve the statues because they are art for some, but it's unacceptable because [she] didn't experience any type of oppression."
But Bogart disagreed, saying that "individuals need to be tough because life isn't easy. Knowledge will help you with racial injustice," according to The Statesman.
Bogart, who is on sabbatical, was unable to respond to many specific questions for the story due to scheduling constraints, but did tell The College Fix that other than responses she read from The Statesman, she has had no interaction with other faculty, students, or administration on the subject of monuments.
MORE: Confederate Crackdown: Colleges sanitize Civil War-era symbols from campus
IMAGES: Katherine Welles / Shutterstock.com
Like The College Fix on Facebook / Follow us on Twitter