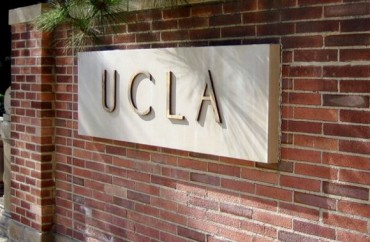 Over the past few years, UCLA has lost four prominent scholars: James Enstrom, Keith Fink, Val Rust and Tim Groseclose.
Each incident is different, whether they left, resigned, or were forced out. But they all have a common thread: each professor took a stance against left-liberal principles at UCLA — and now they are no longer teaching there.
This attack on conservatism is not unique to UCLA, but the school has become the perfect case study for the phenomenon.
The converging timelines of these four professors' experiences show that rejection of intellectual freedom in academia is a pattern of behavior, not an isolated event.
Stifling speech and diverse thought on college campuses takes place nationwide, and UCLA is no exception. Although the four recent examples found at one of California's flagship research institutions are particularly egregious and should cause concern that the problem is pressing and must be addressed.
The case of James Enstrom
Enstrom, a professor at the UCLA School of Public Health since 1976, received a notice from the school of his termination in June 2010. His research, they say, was "not aligned with the academic mission of the Department."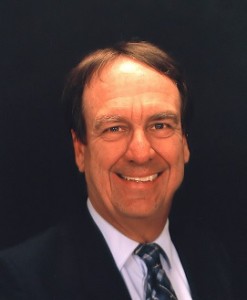 Enstrom's crime? He had published a well researched, peer-reviewed study that debunked the false scientific theory that fine particulate air pollution kills Californians. This, he argued, was reason to eliminate many unnecessary environmental regulations in place in California, some of which were pioneered by fellow faculty.
Enstrom had been given every reason to believe his position at UCLA was secure, but once his unpopular opinions gained traction, administrators pulled the rug out from under him, and he was fired. With the help of FIRE and the American Center for Law and Justice, Enstrom sued for "being unconstitutionally retaliated against for his research and writing." In the end, UCLA settled and Enstrom was allowed to keep his "retired researcher" status, effectively undoing the termination.
The case of Val Rust
Today Rust is a professor emeritus at UCLA. Before that he was a pioneer in his field of international and comparative education, and spent more than four decades mentoring students from around the world and assisting in international development efforts.
But after Rust corrected one student's capitalization of the word "indigenous" and questioned modern feminist theory, students grabbed their pitchforks.
On Nov. 14, 2013, a group of students made a sudden entrance into Rust's class, and proceeded to form a circle around him so they could read to him the grievances that "graduate students of color" had about him and his class, reports City Journal.
The school reacted to this "troubling situation" that they were taking "extremely seriously" by placing three other professors in the class with Professor Rust. Rust, presumably, was no longer capable of handling his classroom alone.
In the following weeks, the students circulated a petition for further action to be taken, and convened for a town hall. The situation escalated after Rust approached one of the protest leaders after class to engage him in conversation. The conversation resulted in the student filing a criminal charge of battery against Rust, a then 79-year-old, for at one point reaching out and touching the student's arm. Rust was banned from school premises for the rest of the academic year.
The case of Keith Fink
Fink, an attorney, was a continuing lecturer at UCLA teaching highly popular classes on free speech, among other subjects. He was also critical of UCLA administration, and in particular their tendency to stifle students' free speech rights.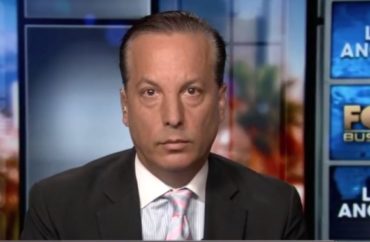 Fink was subject to a job performance review earlier this year to determine if he will continue lecturing at the school. This is standard practice, and according to Fink, usually a breeze to pass. However, Fink said he was railroaded by a star-chamber process run by peers biased against him. He failed the performance review.
Despite petitions against the review decision and support from fellow faculty and students, Fink was terminated in June 2017. But he continues to fight back against UCLA's oppressive administration. He even plans to establish a nonprofit to provide free legal services for UCLA students and professors whose rights have been violated.
The case of Tim Groseclose
Groseclose had taught at UCLA as a professor of political science since 2003. He's a known conservative, and published the book "Left Turn: How Liberal Media Bias Distorts the American Mind" in 2011.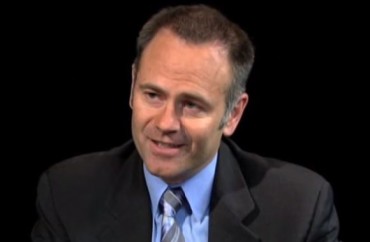 He came up for a promotion, but despite extremely favorable letters, and even some support from his far left-wing colleagues, the promotion was denied by an anonymous committee of five people.
In a recent email to The College Fix, Groseclose said that the "incident made it clear to me that conservatives were no longer welcome at UCLA."
Groseclose also says it became clear that if he stayed at UCLA, his salary would not keep pace with inflation. And in some of the world's best timing, a peer at George Mason University called to ask him to apply for a position there. Groseclose happily agreed, and accepted a job offer there in the fall of 2013.
Groseclose said he had seen the writing on the wall at UCLA, citing the Enstrom affair.
"So when the committee voted against my promotion, things were clear to me: Even if your research productivity is the highest in your department, even double that of second place, if you have conservative political views, then you're not welcome at UCLA," he said.
'Playing russian roulette'
Reached for comment, a right-leaning UCLA professor still working there told The College Fix that "conservatives, if they are going to be conservatives [at UCLA], they are playing russian roulette. They are taking their lives into their hands." He asked to remain unnamed.
UCLA did not respond to The College Fix's request for comment.
The summaries of each case does not do them justice. All are clear acts of assault on academic freedom, and should not be taken lightly. But as each case is different, it shows there is more than one way for universities to expel intellectual diversity.
The examples at UCLA have borne that out.
To say there is no conclusion to be drawn between these four incidents at UCLA would be willful ignorance of a larger problem facing higher education today.
For every public case, there are perhaps a dozen more professors self-censoring to protect their jobs.
This limiting of speech in the classroom must end, or students suffer. Thinking critically is rather difficult when you have never had anyone be critical of your thoughts.
Yet this trend will likely continue at UCLA and elsewhere, and our country's self-proclaimed bastions of diversity will continue to get more and more homogeneous.
MORE: Researcher punished for exposing climate fraud beats UCLA
MORE: Tired of Racism Claims, UCLA Student Sets Record Straight
MORE: UCLA students blocked from enrolling in conservative professor's 'Free Speech on Campus' class
Like The College Fix on Facebook / Follow us on Twitter