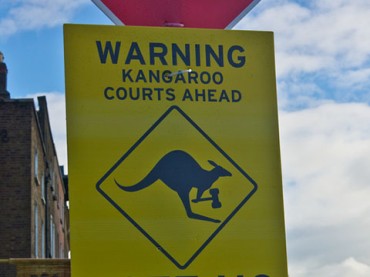 California's so-called "yes means yes" bill, which sets an "affirmative consent" standard for sexual activity on campus, is drawing warnings that it will upend sexual-assault proceedings in the state if passed.
The Associated Press reports that the Senate-passed bill, which earned a rebuke from the Los Angeles Times editorial board for trying to "micromanage sex" in the dorm room, will come before the Assembly this month:
"Frequently these cases involve two individuals, both of whom maybe were under the influence of alcohol or drugs, and it can be very tricky to ascertain whether consent was obtained," said Ada Meloy, general counsel of the American Council on Education, which represents college presidents.

She said schools need to guarantee a safe environment for students, while law enforcement is best suited for handling more serious sexual assault cases.

John F. Banzhaf III, a George Washington University's Law School professor, believes having university disciplinary panels interpret vague cues and body language will open the door for more lawsuits.

The legal definition of rape in most states means the perpetrator used force or the threat of force against the victim, but the California legislation could set the stage in which both parties could accuse each other of sexual assault, he said.

"This bill would very, very radically change the definition of rape," he said.
It's not clear the bill's language will be interpreted the same way by two (or more) students in the heat of the moment:
The legislation initially stated that "if there is confusion as to whether a person has consented or continues to consent to sexual activity, it is essential that the participants stop the activity until the confusion can be clearly resolved."

After some interpreted that as asking people to stop after each kiss to get a verbal agreement before going to the next level, the bill was amended to say consent must be "ongoing" and "can be revoked at any time."
h/t greg
Like The College Fix on Facebook / Follow us on Twitter
IMAGE: William Murphy/Flickr