An assistant principal from a Rochester, New York high school recently took part in a Black Lives Matter protest and recorded himself shouting anti-cop expletives.
Spencerport High's Steve Lysenko yelled that the Rochester Police Department was doing a "shitty-ass job," and told them to "fuck right off." He followed up by shouting "fuck the police!! Fuck Rochester Police Department!!"
This pillar of the community identified himself in the video as "president of the local chapter of the national association for multicultural education."
According to RochesterFirst.com, the profanity-laden diatribe occurred at a demonstration over the death of Daniel Prude.
Steve Lysenko is an assistant principal at Spencerport High School in Rochester, PA. He's seen in the video making multiple anti police comments and finishes by saying "F*CK THE POLICE". THESE are the people in charge of education.
TAG CONSERVATIVE ACCOUNTS AND SHARE THIS POST pic.twitter.com/IgH6FSq0ad

— Uncle Sam's Children (@UncleSamsNation) September 6, 2020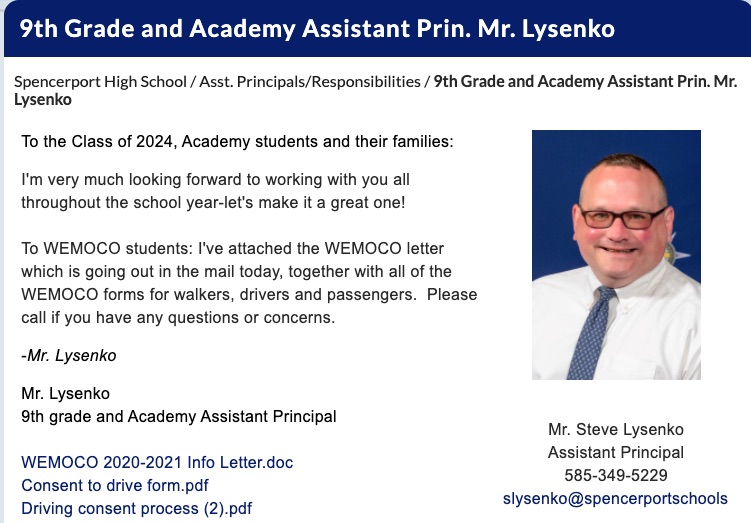 In a series of tweets, the Spencerport Schools said that although it "stands in solidarity in support of racial equality and systemic change […] when a District employee uses language in public or on social media that does not align with our Code of Conduct or demonstrate appropriate role modeling for students, that is something that we will not condone."
It concluded by noting the "personnel" situation will be addressed in a "confidential manner."
A Change.org petition was put up Saturday in support of Lysenko; it currently has just under 3,000 of 5,000 requested signatures.
"Mr. Lysenko went on Facebook live last night and shared his opinion on the BLM movement and the RPD," the petition reads. "He is setting a good example to the students at spencerport [sic] showing us to fight for what we believe in. Swear words are just words and should not be a reason to be fired. We all hear swear words anyways so it is not a big deal."
MORE: Prof threatens to report white teachers for 'pro-police rhetoric'
MORE: Left-wing teacher coalition issues demands: police-free schools
IMAGE: Krakenimages.com / Shutterstock.com
Like The College Fix on Facebook / Follow us on Twitter