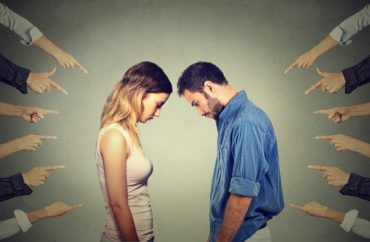 'Intensive process challenges participants to analyze the structures of power and privilege'
The People's Institute for Survival and Beyond's "Undoing Racism" workshop, hosted on various college campuses and other community locations across the nation, works to end systemic racism and institutional oppression.
One way it apparently does that is by telling attendees "all white people are racist."
An op-ed in Vassar College's student newspaper states that during an Undoing Racism workshop there during the fall 2019 semester, instructors made that statement.
"We looked into each other's souls as we discussed hardships and shared truths. For some spotting racism is easy, while for others it comes to light that racism is not always this blatant use of the n-word or making someone sit in the back of the bus. It's oppression. It's a lack of opportunities. Racism is thinking you are being progressive by allowing a Black child into your predominantly white school, but not wanting your white child to attend a predominantly Black school," wrote student Tiffany Trumble, who attended the event.
"Interestingly, the instructors did not focus on the possibility of dismantling race in an attempt to establish equality. PISAB defines racism as 'racial prejudice + power.' With this in mind, there were no interjections when the instructors stated, 'All white people are racist.' Sitting in this imperfect circle, each participant motionless in their seats, the words reverberate around the room. Can this controversial statement initiate the beginning of change?"
The College Fix reached out to The People's Institute for Survival and Beyond, a nonprofit based in New Orleans and founded by community organizers, and asked if its employees could confirm that their instructors did make that statement at the Vassar College event, as well as whether their group as a whole believes every white person is a racist, and whether they use that statement in all their Undoing Racism workshops.
Alysia Williams, an administrative assistant for the group, responded that the organization could not confirm or deny if one of the instructors had made the claim at the Vassar College workshop. After this, the group stopped responding to The College Fix after multiple attempts to reach out with further questions.
While the workshop is mostly hosted in settings such as community halls, it is welcomed on colleges. In addition to Vassar, universities that hosted Undoing Racism workshops in 2019 include Tulane, University of Florida and New College of Florida, and an upcoming Undoing Racism workshop at UC Irvine is scheduled for mid-February.
The workshop is not just for students. When it was hosted at UC Berkeley, 32 top administrators joined students, staff and faculty for the two-and-a-half-day "intensive course."
"Through group discussions, exercises and personal sharing, the People's Institute facilitators revealed how racism shows up in our everyday lives – in grocery store lines, how we talk about low-income communities, and even in how we view ourselves and our identities. The next step was peeling back the layers and looking at the structures, institutions, laws, and policies that are responsible for and support those views," Berkeley's website states.
Some sort of academic credit can also be obtained in some cases for attending a workshop.
Attendees at an Oakwood Friends School Undoing Racism event in 2018 were able to earn "credit hours," and the workshop was also approved as a "continuing education" seminar for New York state licensed social workers, according to its online description. Oakwood Friends School did not respond to a request from The College Fix seeking comment.
According to the People's Institute for Survival and Beyond's website, the group was founded in 1980 and has continued to grow.
Undoing Racism workshops on campus date back to at least 2010, when it was hosted at the University of Northern Iowa, where it was described in a newsletter as "NOT a racism workshop; this is an invitation to join a social movement!"
According to the institute, "Undoing Racism is our signature workshop. Through dialogue, reflection, role-playing, strategic planning and presentations, this intensive process challenges participants to analyze the structures of power and privilege that hinder social equity and prepares them to be effective organizers for justice."
A 2018 scholarly journal article focused on the workshop noted its "experiences and challenges in developing decolonial pedagogy within a predominantly White, elite university, and how the course generates a space through which those who have walked this walk together are able to initiate diverse processes that facilitate community‐collaborative knowledge generation and actions toward redressing injustice and inequity through undoing racism."
MORE: University group coaches white employees how not to be racist
IMAGE: Shutterstock
Like The College Fix on Facebook / Follow us on Twitter