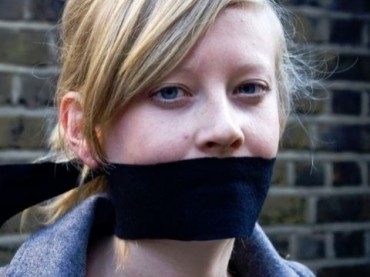 UPDATED
ANALYSIS: Two recent decisions call into question university's commitment to open expression
The University of Pennsylvania is one of only two Ivy League schools with a "green light" rating from the Foundation for Individual Rights in Education – a green light being as good as it gets. Penn has no speech codes, no "free speech zones," and its general policy is to abide by the First Amendment.
Yet two decisions by campus leaders this semester have seriously called into question the university's commitment to free speech and open expression.
In one decision, a probe into claims by some University of Pennsylvania students that they cannot openly express themselves in class because of professors' biases was essentially dissolved in January by members of the university's Committee on Open Expression, which decided the assertions were not widespread enough to demand action.
Nevertheless, at a student government meeting just a few days later, the Committee on Open Expression's chairman Professor Stephanos Bibas recommended the idea of adding a "Course Review" feature that would allow students registering for classes to view ratings of bias for a given professor or course.
Yet the student government ultimately rejected that idea as well. Part of that decision has been blamed on "academic freedom."
The idea "to create a student metric about how open teacher were to other views" is "[not] currently being pursued," student Eric Tepper, academic affairs director for the Undergraduate Assembly, told The College Fix, adding the notion was "very complicated" because of "academic freedom for the profs."
Added student Jane Meyer, president of the Undergraduate Assembly: "In the end, based on available accounts, we did not feel as though that was a solution that had to be implemented."
'Republicans feeling uncomfortable' 
As for the Committee on Open Expression's rebuff of students who felt intimidated by professors, it came after a meeting it held to "hear testimony from students who have felt silenced or unable to express their true opinions in class," according to student government meeting minutes posted online.
Their testimony was presented in part to Meyer, who sat on the committee at the time. She has also been involved with the College Democrats.
"At the conclusion of the testimony, we concluded that this is not a widespread campus issue," Meyer reported back to the student government, according to the Jan. 25 meeting minutes.
Meyer declined to tell The College Fix who testified at the meeting, or give details on what they said. But the January complainants included "Republicans feeling uncomfortable," the Jan. 18 Undergraduate Assembly's meeting minutes state.
This is exactly the type of problem that the committee was intended to combat. Established after the radical student movements of the 1960s, the Committee on Open Expression is the oversight body established by the Guidelines on Open Expression, the official university policy regarding free speech.
Often, the committee serves as an intermediary when issues of free speech arise, although it has no enforcement power. The students, faculty, and administrators who sit on the committee can make recommendations to other bodies, but cannot enact rules themselves.
'I felt he was attacking a lot of people personally'
But it's not the first time students with unpopular opinions have felt intimidated by Penn professors.
In 2013 and 2014, 34th Street, a publication of Penn's official student newspaper, ran stories about students who felt uncomfortable expressing their true feelings in class on contentious political subjects.
Layla O'Kane, a 2014 graduate, said she felt that her professor, Hocine Fetni, took classroom debate a step too far.
"I didn't feel like he was challenging my beliefs," she explained to 34th Street, "I felt like he was challenging me. I felt he was attacking a lot of people personally." Fetni maintained his objective was to encourage students to have open minds, and he pursued that goal by challenging all beliefs.
But O'Kane's anecdote is one of many presented in the article detailing students who said they felt their beliefs – if they ran counter to their professors' – would negatively affect their grade.
Anthea Butler is another Penn scholar who has been a hot-rod of controversy, for example. She called God a "racist" after the Trayvon Martin verdict in 2013, and called Michael Brown a sacrifice to a "racist god" in December.
Editor's Note: This article has been amended to more accurately convey the direct quotes received by Eric Tepper. 
College Fix reporter Ben Parker is a student at the University of Pennsylvania.
Like The College Fix on Facebook / Follow us on Twitter