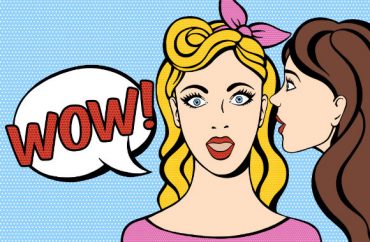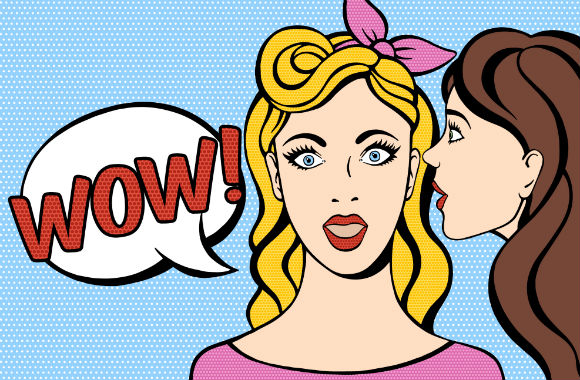 University of Minnesota-Morris Biology Prof. PZ Myers might be a name you recognize if you've followed The College Fix for a while.
The self-described godless liberal is the CEO of the atheist blog network Freethought Blogs, and he yanked the blog home of a fellow activist who pioneered a social-justice variant of atheism after he was accused of sexual harassment. (That accused atheist has threatened to sue his accusers and their allies.)
Myers now claims that he's getting harassed – by a conservative student newspaper.
The staff of the Morris NorthStar has apparently been personally delivering a copy of each edition to Myers, and he can't take it anymore, as he blogged Tuesday:
How fitting. That wretched, badly-written, psychopathically 'conservative' alternative campus newspaper for racist homophobes, the Morris NorthStar, was hand-delivered to my office today. They do this all the time: pile up a bunch of copies on the racks around campus, and then come by my office and personally slide one under my door or give it to me at my desk. They don't do this for any other faculty in my building. I'm just special, I guess.
MORE: Popularizer of social-justice atheism accused of sexually harassing students
He took a picture of a sign he posted outside his office door, threatening (sarcastically?) to report the paper's staffers for harassment if they continued giving him their "contemptible rag."
The title of the blog post is "The Morris NorthStar can f*ck off and die" (asterisk in the original).
The Morris NorthStar can f*ck off and die https://t.co/Hf8TJclby2 pic.twitter.com/y607NP3paJ

— PZ Myers (@pzmyers) November 22, 2016
Myers has been publicly dissing the NorthStar for at least three years, apparently because it hosted an affirmative-action bake sale (like this one) and published a satirical article that referred to Trayvon Martin, the black teenager shot and killed by George Zimmerman.
The professor encouraged local readers back then to throw away copies of the NorthStar, comparing it to Ku Klux Klan flyers: "Treat their scattered papers as hate-filled trash and dispose of it appropriately."
Someone apparently took Myers seriously and trashed the entire print run of the NorthStar, and after a subsequent edition was defaced, the paper threatened to sue Myers (a government employee) for First Amendment violations with the help of the Alliance Defending Freedom. (The Cornell Review has a good summary of the flap. Here is Myers' own reaction.)
So yeah, this is pretty much the situation described in Lady Gaga's "Bad Romance."
MORE: 'Intersectional' atheism campus speaker threatens to sue
Myers has been unable to drop the beef, writing a snarky review of a NorthStar edition in 2014. He ripped the paper again just two months ago after its new editor came to his office to personally deliver a copy.
And now with this declaration that he will consider any more delivered papers a form of harassment, Myers' next move would seem to be filing a stalking report if the NorthStar finds its way to his door again.
The funny thing is that it's not clear that Myers actually wants to be left alone by the NorthStar.
He also publicly pouted Tuesday that he wasn't featured on the new "Professor Watchlist" published by the free-market student group Turning Point USA, which promises to expose professors "who discriminate against conservative students and advance leftist propaganda in the classroom."
Myers' students might question why he goes to such lengths to prolong these pointless disputes – unrelated to his teaching or research – with conservative students.
(For a thoughtful analysis of the watchlist's good and bad effects, see the Foundation for Individual Rights in Education's recent response.)
MORE: 'Racists go home!' protest confronts UT affirmative action bake sale
MORE: Pro-atheism group harasses university over Bible verse
Like The College Fix on Facebook / Follow us on Twitter
IMAGE: Yepifanova Olena/Shutterstock