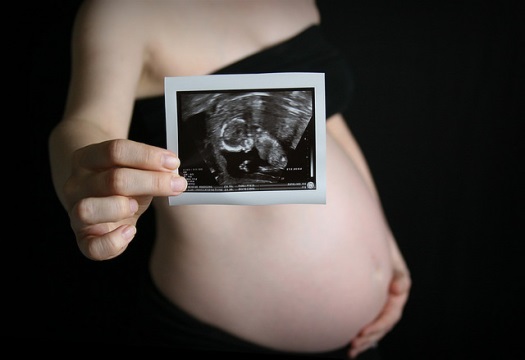 William Peter Blatty, author of The Exorcist, a novel that was adapted into one of the highest-grossing films of all time, took aim at his alma mater Georgetown University in an interview with The Washington Post this week. A story prominently featured on the Drudge Report this morning.
Blatty accused the Catholic institution of drifting from church doctrine, particularly on the issue of abortion. He cites last year's commencement speaker, Kathleen Sebelius, as a prime example.
Why, Blatty wonders, would a supposedly Jesuit Catholic university honor an outspoken advocate of abortion? Why pick such a person to be commencement speaker?
In his interview with the Post, Blatty describes in detail the gory surgical procedures in a particular type of abortion (although the Post, of course, refuses to reveal those details in the article.
"That's demonic," Blatty says.
Blatty, whose most famous novel is set partly at the Georgetown campus, has submitted a petition to Rome to try to get Georgetown's status as a Catholic institution revoked if it fails to reform itself.
While it is certainly ironic that the man who wrote perhaps the most famous work of horror in American history would be the one calling for devout adherence to the Christian faith, Blatty is correct that Georgetown, of all U.S.-based Catholic universities, is setting a poor example.
Earlier this week The College Fix published a story detailing one Georgetown law school class that will actually train students to promote Obamacare-covered abortions. The professor for the class has actually written a "love poem" about abortion, describing how fond she is of the idea of ending the life of an unborn child.
What sort of university would hire a professor like that? What sort of Catholic institution would promote a procedure in which the bodies of the unborn are sliced up and ripped apart limb from limb?
People call it a women's rights issue. Why then is it that female babies are more likely to be aborted?
We need to open our eyes. This isn't a Hollywood fright film. It's real life horror, going on every day around us, with the committed support of Barack Obama, most of the Democrats in Congress, Health Secretary Sebelius, and even a supposedly Catholic institution like Georgetown University.
Blatty has one thing right–it's truly depraved and, yes, "demonic."
Nathan Harden is editor of The College Fix and author of the book SEX & GOD AT YALE: Porn, Political Correctness, and a Good Education Gone Bad.
Like The College Fix on Facebook. / Follow Nathan on Twitter @NathanHarden
(Image source: TrevorBair.Flickr)