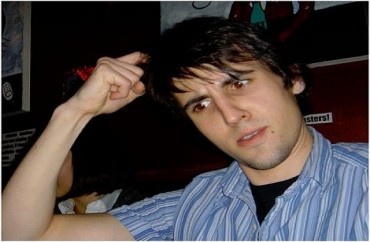 Hobart Boulevard Elementary School's Rafe Esquith, who's "written several books on teaching and received multiple awards for his work," hasn't been allowed back in the classroom since March.
That's because he read a passage from Mark Twain's The Adventures of Huckleberry Finn which … apparently miffed another teacher.
The Los Angeles Times reports:
The passage, which is much longer, includes this section: "The duke and the king worked hard all day, setting up a stage and curtain and row of candles for footlights. … At last, when he'd built up everyone's expectations high enough, he rolled up the curtain. The next minute the king came prancing out on all fours, naked. He was painted in rings and stripes all over in all sorts of colors and looked as splendid as a rainbow."

Esquith was initially sent to a district administrative office, where instructors report to after they've been removed from their classrooms over allegations of wrongdoing. He is now home waiting for the results of the district's investigation. The teachers union has criticized these so-called teacher jails, saying that instructors typically aren't informed of the charges against them and that they are barred from their classrooms for far too long.

[Esquith attorney Mark] Geragos said the district shared the information with the state, which has already cleared Esquith.
The LA Unified School District declined any comment, but noted "the goal is to complete the investigation before school starts in August."
Attorney Geragos pointed to the massive outpouring of support for Esquith "from parents, teachers and others." Indeed, many of the reader remarks in the article's comment section seem to verify this.
h/t to Joanne Jacobs.
Like The College Fix on Facebook / Follow us on Twitter