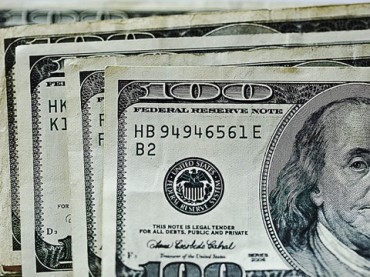 This is terrible PR for the University of Richmond, and it should strike fear in the hearts of alumni associations whose schools have less than demonstrable support for free expression on campus.
Student-run Forum Magazine highlighted the school's red-light rating ("clearly unconstitutional") from the Foundation for Individual Rights in Education, which led one grad to cut off his support:
Corey Schroeder received his undergraduate degree from the business school in 1998, and has since stayed involved with the school by making yearly donations, attending sporting events and helping out with classes. FIRE's rating caught Schroeder's attention this school year, so he decided that "voting with my wallet was my opportunity to make a statement," he said.

"After coming across the FIRE blog-post I felt those types of policies were important enough to me, and I felt reflected the University of Richmond in a way that I do not agree with," Schroeder said in an email. "So rather than give my donation to the school this year, I thought I would give the money to FIRE instead just as a way to make the point to the University of Richmond that I think they ought to maintain as open and liberal of an academic and campus environment as possible."
The university had more than a year to change its policies before Schroeder learned of its rating – FIRE featured it as its Speech Code of the Month in February 2014:
The University of Richmond's Standards of Student Conduct (PDF) prohibit "disruption," which includes, among other things, "inappropriate behavior or expression." This extraordinarily broad and vague prohibition gives the university administration carte blanche to punish, as allegedly disruptive, virtually any expression it finds inconvenient or unwelcome.

While the University of Richmond is private, it claims (PDF) to value freedom of inquiry and speech. It cannot, consistent with these values, simply prohibit any expression that another party subjectively deems inappropriate.
Forum quotes a FIRE officer saying the watchdog group received a "placeholder response" from the school last summer, promising to review the policy, but it remained unchanged in January when FIRE reviewed the school's status again.
The university's response – it's changing the policy this summer, and don't worry anyway because punishing "inappropriate behavior" is "not something the university has done in the past nor will do in the future" – doesn't exactly inspire confidence.
Read the story, which has much more.
Like The College Fix on Facebook / Follow us on Twitter
IMAGE: trustypics/Flickr