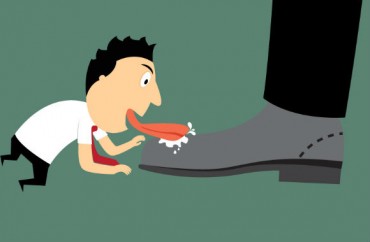 If anyone is shocked that Ball State University just backpedaled on keeping the name of alumnus "Papa" John Schnatter on the school's Institute for Entrepreneurship and Free Enterprise, you obviously don't know academia very well.
Or the power of the social media frenzy machine.
Just two weeks ago, Ball State stood firm in keeping the pizza magnate's moniker on the institute and an endowed chair; however, on Thursday the university's board of trustees did a 180. In addition, all gifts for the institute will be returned to Schnatter's foundation.
"The Board of Trustees strongly condemns racism, both implicit and explicit," the board "bravely" said in a statement. "Our condemnation extends to include John Schnatter's comments that are the subject of controversy and have no place in our society."
It goes on to claim it had "hoped" the Schnatter incident would lead to a "learning opportunity" and "healthy, open conversations"; however, Ball State president Geoffrey S. Mearns must have seen the writing on the wall … and as such advised the board that "such discussions with John and other good faith gestures would not be well received or effective" if Papa John's name remained associated with the institute.
"Unfortunately, the response from some on campus and the current political climate in our nation makes the meaningful progress we desire very challenging," the statement continued.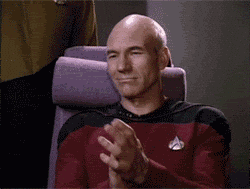 Let's have a nice, slow clap for Ball State University, everyone.
A mere fortnight ago it had emphasized Schnatter's comments "were made in a private meeting with consultants" in which "he was seeking advice as to how to communicate in a way that would be less offensive to others." Schnatter's use of the "N" word was for an example of "improper conduct" and not in a personally "derogatory manner seeking to demean any individuals or groups" (emphasis added).
And most hilariously: The university said higher education "plays a unique role in the support of free speech and the exchange of ideas that lead to better understanding."
Unless "some" on campus have a beef, and the college administration finds something "challenging," that is.
Ball State's capitulation to the perpetually outraged set is much like this assessment of the hypothetical Donald Trump "N" word tape by Inside Higher Ed's Scott McLemee: The president "has long since lost the benefit of the doubt in the matter — even, as we learned this week, from his staff." He adds, "I don't see any reason why it wouldn't be on tape."
Ah, yes. And if it is — and in precisely the same context in which Papa John used it — it won't make the slightest bit of  difference to McLemee, the Ball State U. bigwigs, and other righteous politically correct types. For them, certain things are just beyond trying to understand any difference of opinion.
Instead, they will buckle down, dig in, and lecture those who disagree on how they need to change their thinking. Or else.
MORE: Ball State refuses to disavow Papa John's founder
MORE: They. Still. Don't. Get. It.
IMAGES: Artit Fongfung/Shutterstock.com, Giphy.com
Like The College Fix on Facebook / Follow us on Twitter