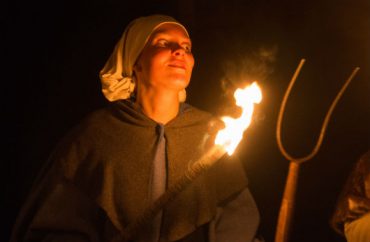 'If judges fear direct, personal repercussions, the rule of law will suffer'
Now that a California appellate court has approved a ballot effort to go forward against Superior Court Judge Aaron Persky, who issued a six-month jail sentence to convicted Stanford University rapist Brock Turner, his local legal community is speaking out against the organized campaign against him.
Without naming the ringleader of the recall effort against Persky, Stanford Law Prof. Michele Dauber, the Santa Clara County Bar Association said last week that its board heard presentations by both the recall and anti-recall organizers, and it voted to side with the latter:
Judges have a duty to apply the law to the facts and evidence before them, regardless of public opinion or political pressure. … If judges fear direct, personal repercussions as a result of their decisions in individual cases, the rule of law will suffer. Our judicial system and the freedoms it guarantees will be critically undermined if judges must test popular opinion before ruling.
After weighing the evidence, the board concluded there was "no credible assertion" that Persky's sentence violated the law, that he "ignored any ethical obligations or acted in bad faith," or that he had a "pattern of egregious conduct" that would justify his recall:
Judge Persky methodically set out the criteria for the sentence as required by the California statute applicable in the case and relief upon sentencing standards established by the California Rules of Court. Further, the sentence was consistent with the recommendations of the probation department in the matter.
MORE: Rape-culture activists seek ouster of judge for doing his job
The organization noted that the California Commission on Judicial Performance, the independent state agency that investigations allegations against judges, voted unanimously to close its investigation into Persky at the preliminary stage a year ago – meaning there was no merit to the claims.
It recognizes that "reasonable people can disagree" about the sentence and what measures should be taken to deter and punish perpetrators – as its own members have done – but urged voters to reject a recall if it makes the ballot next year.
According to The Mercury News, Stanford law professor Dauber said recall signature gatherers have collected 76,000 signatures through November. They need to gather fewer than 59,000 to qualify for the June ballot.
Read the bar association statement and Mercury News report.
MORE: Witches put an impotence hex on Brock Turner
MORE: Brock Turner's accuser said he 'doesn't need to be behind bars'
IMAGE: Hans Splinter/Flickr
Like The College Fix on Facebook / Follow us on Twitter