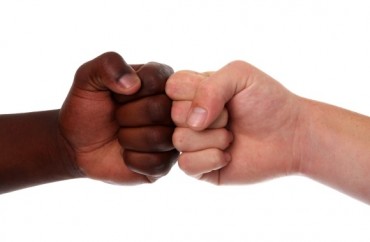 The University of Wisconsin-Whitewater has been enmeshed in controversy over the last few weeks in the wake of its chancellor mistaking a photo of two white students donning beauty facial masks as blackface and falsely accusing the students of being "racist."
The mistake prompted a nation's scorn, but while the media's eye has since moved on, tension remains high at the medium-sized public university in southeast Wisconsin, which enrolls roughly 12,000 students, about 80 percent of whom are white.
Since the incident – which one student activist labeled "Bloody Sunday" – the campus has hosted diversity forums at which students have accused the campus of being steeped in racism and suggested administrators are not doing enough about it.
One Black Student Union member even told peers she missed several days of school because she was too distraught by the blackface picture to attend class.
RELATED: U. Wisconsin chancellor mistakes skincare masks for blackface, rips students for 'racist' photo
Some students voiced fury that their peers have taken to Yik Yak – an anonymous instant messaging app – to dismiss the entire affair as false outrage over fake racism.
A campus administrator even said recently that he wished universities had more power to clamp down on free speech.
"I am very disappointed that our current legal system prevents public colleges and universities from taking more direct action against individuals who use racist language and wish that wasn't the case," interim Dean of Students Terry Tumbarello recently told the Royal Purple campus newspaper, likely in reference to offensive Yik Yak posts.
Prior to the controversy, the school had largely remained unaffected by the protests seen nationwide in recent months by left-liberal student activists accusing their universities of systemic racism and oppression.
All that changed Feb. 18, after two students posted a photo wearing charcoal face masks to the campuswide Snapchat account. Some mistook the photo as blackface, and within hours the university's chancellor, Beverley Kopper, emailed the campus community to denounce the post as "racist" before she thoroughly vetted the issue.
She subsequently back tracked and deleted her statement, but still used the incident as some sort of teachable moment to advance her "campus culture" agenda.
The following week, a special "action forum" was held to discuss the tension on campus in light of the misleading controversy, attracting more than 400 attendants. A student at the forum referred to the face mask "snap" as being Whitewater's "Bloody Sunday," according to the campus newspaper Royal Purple.
"Students shared stories of being called derogatory terms, being referred to as illegals by their peers and professors and being told their jobs at the PB Poorman Pride Center make them useless," the paper reported. "Working Group member, junior Sam Azzaro, has seen a dismissal of ze's wish to be referred to in gender-neutral pronouns. As an intern for the Pride Center, Azzaro been told their job doesn't matter to anyone."
Some students went on to complain over what they contend is a lack of action on the part of administrators to hold students accountable for offensive speech, according to observations from a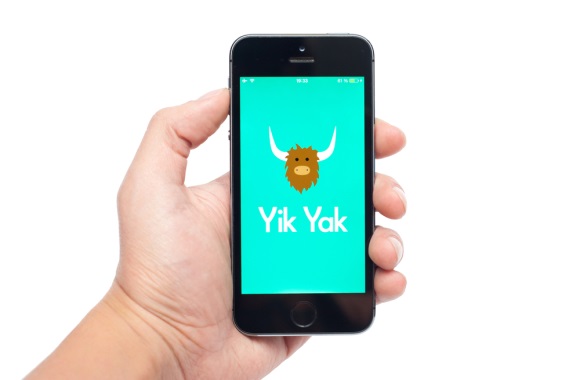 College Fix reporter at the event.
Many Black Student Union members bemoaned the fact that some peers on Yik Yak and other online outlets have dismissed the blackface controversy as made up outrage. A member of the BSU told the action forum she missed several days of school because she was too distraught by the picture to attend class.
In addition to the "action forum," the Black Student Union and dorm leaders have held meetings in recent weeks to discuss racial friction on campus.
As tensions remain high, leaders in the community have called on the campus to remember its duty to respect free speech.
Whitewater alumni and current speaker of the Wisconsin State Assembly Robin Vos, a Republican, told The College Fix he was disappointed Tumbarello expressed a desire to inhibit free speech.
"[U]niversities are supposed to be places where free speech and robust debate is welcomed, not chastised," he said, adding "the strength of our nation is embracing free speech, not saying we wish it didn't exist."
And president of Whitewater's student government, senior Allison Hetz, told The College Fix: "Personally
I feel that the Constitution was written for a reason and that freedom of speech as well as every single right within the Constitution and Bill of Rights is valid and needs to be upheld. With that said, it's equally important to remember that just because we can say something doesn't always mean that we should."
In an email to The College Fix, Tumbarello clarified his statement.
"The First Amendment is vital to our Democracy," he said. "It is also a vital part of a robust learning environment for our students. I, along with UW-Whitewater, respect the First Amendment and am dedicated to providing an atmosphere where students, faculty and staff feel free to speak openly."
"When I have been asked by various members of our UW-Whitewater community if any steps can be taken to address hurtful speech, I have been quick to educate students, faculty and staff on the protections provided by the First Amendment."
RELATED: 'Marginalized' UArizona students fire off 19-page demand list to address vague campus racism claims
Like The College Fix on Facebook / Follow us on Twitter