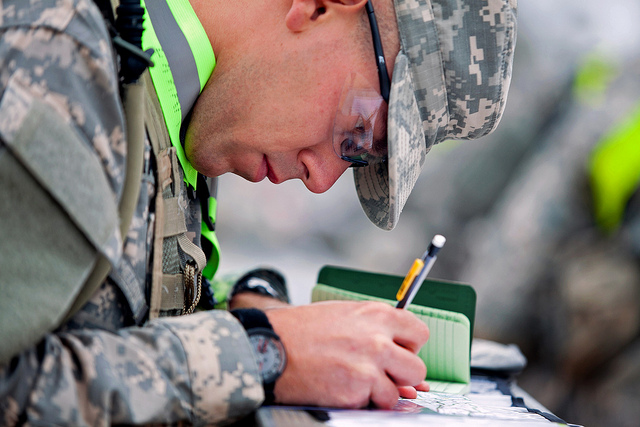 Hell must have frozen over in the People's Republic of Boulder.
Steven Hayward was recently announced as the Visiting Scholar in Conservative Thought and Policy at the University of Colorado at Boulder, well-known among locals and others across the nation as a bastion of leftist thought.
In an interview with The College Fix, Hayward said he's ready to enter the fray.
"I want to fill in the missing gap at the university, the missing conservative gap," Hayward said. "Liberal professors teach conservative thought well, but I have a better understanding of conservative thought."
Hayward said he hopes his selection will make a positive impact at the university in a number of ways, from leveling out academic disparity on campus to helping students get a broader academic experience.
Hayward noted that there are very few conservatives in academia, such as in the humanities departments in Yale and Berkeley. Likewise, CU Boulder lacks conservative scholars as well, he said.
"There are not many conservatives with academic credentials," Hayward said. "Conservatives drop out of higher education."
His addition should be a welcome change at a campus that values free speech and a well-rounded education, he said, adding he is eager to connect with and teach CU students this fall.
"Good classroom teaching is an art," Hayward said.
CU Boulder President Bruce Benson, in an interview with The College Fix, voiced his excitement for the Conservative Thought program taking shape at last.
"I am passionate about this," the president said. "I believe in a diversity of thought and good, honest political discussion."
President Benson added that both liberal-minded faculty members and well–known conservatives in Colorado came together to set up the program. The Visiting Scholar in Conservative Thought and Policy is a three-year pilot program supported by private funds. More than 20 donors have raised $1 million to support the program, according to campus officials.
"Faculty came together for this," President Benson said.
Hayward is tentatively scheduled to teach four undergraduate courses, three in political science — Constitutional Law 1 and 2 plus a course in American Political Thought — and one in environmental studies, Free-Market Environmentalism.
Some students said they are thrilled with the new professor's pending arrival.
Junior Zoe Bernstein, 21, said she is excited about the prospect of having a Conservative Thought program at CU, even if she is nearing the end of her academic career there.
"It is necessary in a few ways," Bernstein told The Fix. "CU Boulder has a liberal reputation, and professors are not openly conservative."
Bernstein added that she saw Hayward's lecture before he was selected and felt he was the right candidate for the job.
"I heard his lecture on conservative environmentalism, and he was shattering stereotypes about conservatives," she said. "He challenged preconceived notions people might have had."
Hayward said there are significant issues with the environment that conservatives should pay attention too, but it's not global warming.
"Climate change is not a significant issue," Hayward said. "Biodiversity and extinction is more important. Yet it's been ignored by the media and the political class for some time."
Professor Hayward expressed that during his time at CU he would like to develop relationships with his students on an informal basis, as well as work on several publications, including new books and articles.
"This is a new challenge, and I am looking forward to enjoying the experience," he said.
Hayward, currently a professor at Pepperdine University in Malibu, Calif., often hosts lectures across the country. He holds a Ph.D. in American Studies from Claremont Graduate School and has been the F.K. Weyerhaeuser Fellow at the American Enterprise Institute, where he was principal author and project director of the think tank's "Energy and Environment Outlook."
Hayward's essays have been published in The Washington Post, National Review, The Weekly Standard and several other publications. He has also published numerous books, including "Mere Environmentalism: A Biblical Perspective on Humans and the Natural World" and "A Politically Incorrect Guide to the Presidents: FDR to Obama."
Fix contributor Aslinn Scott is a student at CU Boulder.
CLICK HERE to LIKE The College Fix on Facebook.
IMAGE: U.S. Army/Flickr