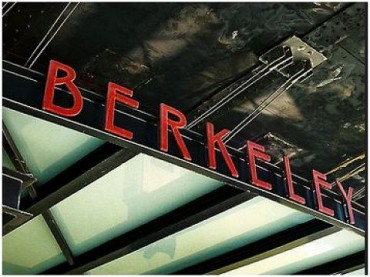 The Black Student Union at the University of California at Berkeley wants a campus building named after convicted cop killer Assata Shakur.
Shakur, whose real name is Joann Chesimard, was convicted in 1979 of killing a state trooper in New Jersey. She fled to Cuba and has been there ever since. She is on the FBI's Most Wanted Terrorist List, the first woman to be so placed.
But the Berkeley BSU says Shakur "is an 'icon of resistance within oppressed communities (who) represents black resilience in the face of state-sanctioned violence.'"
They demanded the university rename Barrows Hall, named after former Chancellor David Barrows, "Shakur Hall." In 2013, Shakur declared her innocence and called her trial in 1979 a legal lynching by an all-white jury.

"We want the renaming for someone — Assata Shakur — who we feel like represents us as black students," said Black Student Union spokesman Cori McGowens. "Black students on campus have a feeling of isolation, marginalization. We're at a crisis on campus."

The renaming of Barrows Hall is just one of 10 demands the Black Student Union delivered to Berkeley Chancellor Nick Dirks last month.

They're also demanding a meeting place solely for black students, $300,371 for two black admissions staff focused on black recruiting, $113,932 for another staffer to handle black retention, two black psychologists who understand the "racially hostile campus," two black advisers to mentor black athletes and a fully-funded 'Get into Graduate School' mentoring program.
Blake Simons, a senior at the school, says the school is essentially a racist nightmare: "I came to Berkeley and I thought that it was a progressive liberal environment, but the N-word was written on the dorm wall and my white professors were openly using the N-word."
Whoa — at Berkeley??
Like The College Fix on Facebook / Follow us on Twitter
IMAGE: Michael Patrick/Flickr