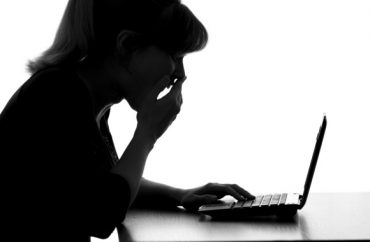 UPDATED
Five members of the University of California Berkeley College Republicans recently had personal information about themselves published by a leftist group called the "Northern California Anti-Racist Action."
The post lists five current and former Berkeley College Republicans by name and includes various contact information for each one.
For example, URLs to their social media pages, images culled from their personal Facebook pages, videos and summaries of their campus activism efforts, descriptions of their right-leaning and pro-Trump social media posts, and in one case the address where one student works and in another a partial image of their drivers license grabbed from a Facebook picture.
The Berkeley College Republicans say the effort was a doxing attack, defined as publishing on the Internet private or identifying information about someone with malicious intent. The practice has become a common means of intimidation from online hacker-activists against their political opponents.
The Jan. 5 post on the website "itsgoingdown" was titled: "The Kids are Alt-Right: The UC Berkeley Republican Students Behind the Milo Event." The headline references Milo Yiannopoulos' pending appearance at Cal Berkeley on Feb. 1, a controversial visit that has already prompted significant counter protest plans.
"[T]his article is aimed at informing the university and greater Berkeley and Bay Area community about the white supremacist and fascist students using the guise of 'free speech" to encourage hate and violence against those already marginalized and oppressed," the post states. "As we will show, the line between white nationalists and run of the mill Republican student activists in Berkeley is blurring, and it is up to those opposed to white supremacy and patriarchy to take note, and to take action."
Berkeley College Republicans, on their Facebook page, put out a statement in response to the post, stating they "were subject to a malicious attack by self-styled 'anti-fascists' protesting our decision to invite Milo Yiannopoulos to speak at UC Berkeley."
"They have published an article sharing the private information of our members culled from social media, including account names, a driver's license, and a place of work. This is known as 'doxxing' and is illegal under US law," the statement reads. "Moreover, none of our members mentioned in the article are involved in the least bit in inviting Mr. Yiannopoulos to speak. The claims that the Berkeley College Republicans and Mr. Yiannapoulos are 'fascists' and 'white supremacists' are not only comical but patently untrue and unsubstantiated. We recognize some people are having difficulty coming to terms with reality after January 20th, and we wear this pathetic, libelous attempt at intimidation as a badge of honor; we will never back down."
Comments under their post encourage members to stay strong even in the face of unknown threats.
"This is illegal, which makes the blog post not only unethical but criminal," said Matt Ronnau, one of the students identified in the post, which accused his effort to show how white students are attacked as oppressors on campus as an excuse to "justify the violent white supremacist and fascist backlash they wish to unleash."
"My friend Angelo's place of work was published, which is awful," Ronnau told The College Fix, referring to one of his friends who was also targeted in the post. "Are the writers intending for people to show up and intimidate him or send the rest of us threatening Facebook messages? It's really sad to see something like this happen."
Asked whether his university's leaders have offered support, Ronnau said administration has not been in contact with him.
"I would never do something like this, however, if I was, I am positive that the school would be on my back immediately for harassment," Ronnau said. "It's disappointing to see how one sided the administration is when addressing issues involving Berkeley College Republicans."
MORE: Vandals confront Berkeley College Republicans, rip up their life-size Trump cutout
Even with the threat of further harassment looming, Ronnau said he will not allow this incident to intimidate him, and will continue to fight for what he believes is right.
In a statement to The College Fix, a campus official said of the incident: "The University is committed to ensuring freedom of expression and dialogue that elicits the full spectrum of views held by our varied communities, dialogue that is most productive when conducted with civility and respect. We believe that personal attacks have no legitimate place in this conversation or at this university — before, during, or after the upcoming event — and we urge everyone, no matter their perspectives, to refrain from engaging in them."
No author was listed on the doxing article except a reference back to a website calling itself the "Northern California Anti-Racist Action" (NoCARA).
Several resources are listed on the NoCARA website for those interested in "radical resistance," including a handbook for subverting the police and avoiding arrest, information on how to set up an anti-fascist group, and several article links to brutal physical confrontations between "antifascist" activists in California and their "fascist" enemies.
The website did not include any personally identifiable information to who runs the blog, but it could be traced back to their domain on blackblogs.org, a domain hosting over 200 other anonymous blogs, as a "non-commercial, antifascist, antisexist, antiracist, privacy oriented blog platform for radical activists," the site read.
Editor's note: The article has been amended to include a statement from UC Berkeley. 
MORE: College Republicans leader threatened by school employee for hosting Yiannopoulos, she says
Like The College Fix on Facebook / Follow us on Twitter