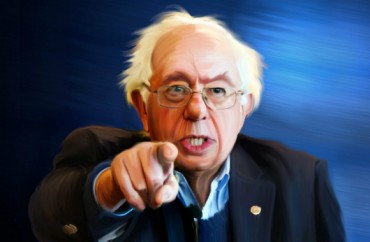 The same week Democratic presidential candidate Hillary Clinton made a high-profile speech saying that sexual-assault accusers have "the right to be believed" and calling for more campus resources to help alleged victims, her chief rival for the nomination appears to have quietly responded.
Sen. Bernie Sanders, I-Vt., is the first new cosponsor in nearly two months of the Campus Accountability and Safety Act (S-590). Congress.gov says he signed on to the bill Tuesday, just a day after Clinton's speech at the University of Northern Iowa.
It's a toe in the water for Sanders, who had to explain this spring why he wrote a "rape fantasy" essay in 1972 for a Vermont alt rag. He's been awfully easy on Clinton as well, neglecting to point out the perceived hypocrisy in her "right to be believed" remarks when her husband, former President Bill Clinton, has been repeatedly accused of sexual assault.
The CASA bill has been through two versions. Its latest was dropped in February, and while the Foundation for Individual Rights in Education said it was an improvement over the original, it was still problematic:
Though we are pleased that CASA now at least mentions due process, it certainly doesn't outweigh our disappointment that the bill does not add meaningful procedural protections beyond those already codified in existing legislation. …

So the bill provides both students with notice of the charges and sufficient time to "meaningfully exercise the due process rights afforded to them under institutional policy." But what about students on campuses where institutional policies are inadequate or even biased on their face? CASA does nothing to help students attending institutions that don't provide meaningful due process protections.
We've reached out to Sen. Sanders' office to explain the timing of his cosponsorship.
RELATED: New campus sex assault bill: At least it doesn't call the accused 'assailants'
Like The College Fix on Facebook / Follow us on Twitter
IMAGE: DonkeyHotey/Flick