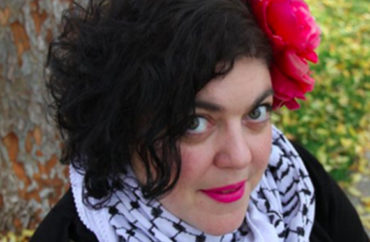 In the controversial wake of Fresno State professor Randa Jarrar's loathsome comments following the death of First Lady Barbara Bush, "bestselling authors" from across the country are coming to the prof's defense.
So reported The Fresno Bee on April 19, which noted the Jarrar's supporters are wondering just what was so wrong about her remarks.
For example, regarding Jarrar's tweet about Mrs. Bush being an "amazing racist," they point to comments the former First Lady made during Hurricane Katrina:
"What I'm hearing, which is sort of scary, is they all want to stay in Texas. Everyone is so overwhelmed by the hospitality. And so many of the people in the arena here, you know, were underprivileged anyway, so this is working very well for them."
This is … "racist"?
They claim another example is Mrs. Bush's criticisms of Anita Hill during the Clarence Thomas US Supreme Court confirmation hearings.
"In calling Barbara Bush 'a racist,' (Jarrar) said bluntly what newspaper obituaries disguised when they wrote that Mrs. Bush was 'never shy about expressing her views,' or that, in the aftermath of Hurricane Katrina, her 'candor got her into trouble," Laila Lalami, a novelist and Los Angeles Times book critic, posted to Twitter on Thursday.

Supporters of Jarrar are urging people to buy her books in a show of support and are criticizing Fresno State's reaction to her tweet, saying it is not a fireable offense.

"Death doesn't excuse racism. Calling out racism isn't an invitation for violence. The vitriol flung at her is the epitome of white fragility," Fresno writer Steven Sanchez said on Twitter. "The 'diplomacy' of Fresno State & others massages white fragility."

John Beynon, a fellow English professor at Fresno State, called Jarrar "a fierce, outspoken woman of color" who is unafraid to criticize what she perceives as America's injustices and its international relations — and often uses Twitter to do that.

"That commitment to justice is at the root of her thinking and her actions …" Beynon said. "What you're going to find is harsh criticism of parts of our society that Randa feels exasperated with."
The Bee also reports that Jarrar was scheduled to "headline" this past Saturday night at Fresno's LitHop festival, but she apparently has left the country.
LitHop representatives offered words of support for the prof:
"I saw a lot of people showing their love and support for Randa," [LitHop director Juan Luís] Guzman said.

The audience erupted in applause each time Jarrar's name was mentioned. The first time was when [LitHop founder Lee] Herrick took the stage.

"I support Randa Jarrar's free speech and I also denounce any violence against her or threats of violence against anyone else," Herrick said to the audience.
Herrick added that Jarrar is "a very important part of this literary community" and mentioned the importance of free speech.
Since her Barbara Bush comments, other remarks by the professor have come to light including "a lot of the farmers now are Trump supporters and just fucking stupid," "I can't fucking stand the white hetero-patriarchy," and she wondered why the house of someone named "Spencer" (possibly white supremacist Richard Spencer) was "still standing" — "People need to fucking throw grenades into it. I don't give a fuck," she said.
Read the full Fresno Bee articles.
MORE: Fresno State donations in jeopardy after prof's hate-filled rants
MORE: Fresno State prof: 'I'm happy the witch is dead'
IMAGE: Twitter
Like The College Fix on Facebook / Follow us on Twitter