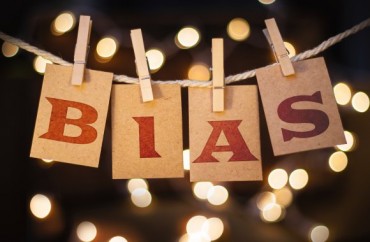 Just in case you thought university offices that investigate "bias incidents" are using their better judgment to ignore idiotic complaints … well, you can guess where this is going.
Robby Soave at Reason picks out many ludicrous incidents that got a serious, speech-chilling, arguably unconstitutional response at the University of Oregon, as listed in its Bias Response Team's annual report.
Here are some taken straight from the report:
An anonymous student reported that a newspaper gave less press coverage to

trans students and students of color.

Bias Type: Ethnicity, Race, Political Affi liation

Location: Online

Response: A BRT Case Manager held an educational conversation with the

newspaper reporter and editor.
RELATED: Towson U. implements 'hate/bias' reporting system to ensure 'anti-racist campus climate'
Is this student too afraid to go to the Daily Emerald office (that's my guess for which "newspaper" this was) and pitch them an actual story about transgender and minority students? (Look at all the search results for "transgender" this year.)
A student reported that a sign encouraging cleaning up after oneself was sexist.

Bias Type:Gender

Location: Housing

Response: A BRT Advocate met with the reporter and empowered them to

contact Housing staff. A BRT Case Manager followed up to ensure that the sign was

removed, and the program staff had an educational conversation about the issue.
RELATED: 'Snow penis' erected during snowstorm reported as 'bias incident' at University of Michigan
The University of Oregon actually took action against hygiene. (As a native Oregonian I'm actually not surprised.)
Anonymous staff members reported that another staff member asked a coworker

inappropriate questions and did not refer to them correctly.

Bias Type: Gender Identity/Expression

Location: Campus Dining

Response: A BRT Case Manager contacted the appropriate supervisor, who

checked in with the target of these incidents and held a professional development

conversation with the coworker.
RELATED: Believing in two genders is a 'hate crime' under police investigation at Catholic college
As Soave writes, "Can you imagine being approached by your supervisor and told that university administrators were looking into your alleged mistreatment—mistreatment you never reported, and may not have even considered to be mistreatment in the first place?"
Reminder to university officials: Even opening an investigation into constitutionally protected speech can be ruled an impermissible infringement on speech.
The investigations get worse. Read Soave's column to learn more.
RELATED: Public university to hire more counselors to help students cope with microaggressions
RELATED: Joke Gets Female Student Dragged To Campus Tribunal For 'Harassment,' 'Disorderly Conduct'
RELATED: UPDATE: University of Oregon Drops Charges Against Student for Lame Sex Joke
Like The College Fix on Facebook / Follow us on Twitter
IMAGE: Shutterstock