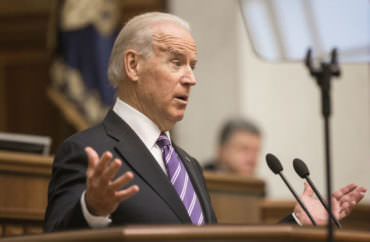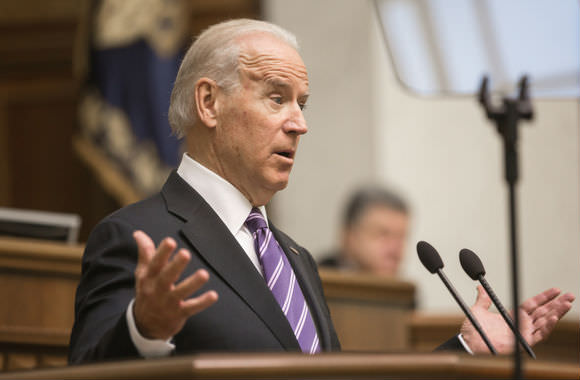 At least $500 billion more than White House is projecting
Included in the roughly $6 trillion of new government spending proposed by the Biden administration is the "Family Plan," which aims to expand education, improve access to childcare, and reduce child poverty. The educational component of it would add two years of free community college for all Americans.
The Biden White House estimates the plan would cost about $1.8 trillion over the next 10 years. Independent economic predictions push it much higher.
For instance, the Penn Wharton Budget Model is a tool produced by the University of Pennsylvania's famed Wharton School of Business. It estimates that the actual bill for the American Families Plan will be $2.3 trillion over 10 years, or $500 billion more than the administration's projected price tag.
Initially, the Penn Wharton Budget Model estimated price tag was another $200 billion on top of that, because it "scored a more expansive version of the…proposal taken from Biden's presidential campaign," Wharton explained the error on its website.
The Biden administration says that it hopes its community college handout will help underprivileged and lower income communities get a leg up in the educational system — and that they will use the two free years of community college as a springboard to pursue higher degrees and potentially higher income jobs that require advanced degrees.
The difficult details
Although this proposal has seen widespread support from Democrats, some economists and policy wonks are unsure about how the plan might actually take shape.
Keven Carey is vice president of educational programs at New America, a center left think tank, who clearly wants to support the plan.
"The case for free tuition at public two-year colleges has become stronger during the pandemic. As the country recovers from the recession, unemployed workers without college credentials are having a much harder time finding jobs," Carey wrote in the New York Times.
But there's a catch.
"The Biden plan would require states to eliminate community college tuition to receive funding… The plan is advertised as giving states $3 in federal funding for every $1 they commit in state funding, but that's not actually how it would work," Carey wrote.
Some states such as California would get the full three dollars for each dollar they give up in free tuition. Other states would lose out. The state of Vermont, for instance, "would get only 23 cents," said Carey.
It would be difficult for Vermont to enact tuitionless community college with so little money. Which is especially ironic, given the history of the proposal.
The American Families plan has its roots in the Vermont Senator Bernie Sanders's College for All Act, which proposed the same thing in broad strokes as Biden's community college initiative.
Free community college versus loan forgiveness
There are also other voices questioning the Biden administration's priorities in delivering free community college for all.
It would be difficult to pursue both that and mass student loan cancellation that many activists have been pushing for. Biden has said that he is willing to wipe out some debt, up to $10,000, but his budget request to Congress included no requests for student loan debt cancellation, CNBC reported.
When the president was asked in a CNN townhall meeting on February 16 if he would be willing to wipe out larger amounts, he frankly said, "I will not make that happen."
However, many people in Congress and in the administration are are still pushing for larger student loan forgiveness. That is a competing priority that could make it harder to pass the free community college proposal.
The fact that Americans will have to start paying off their loans again may give loan forgiveness extra urgency.
"More than 40 million holders of federal loans are due to start making monthly instalments again on October 1, when the freeze imposed as part of Covid-19 relief measures is due to run out," Bloomberg Wealth reported.
Build community colleges back better
Other critics are making the point that community colleges aren't all that the president cracks them up to be.
One such critic is Harry Holzer, a Georgetown University economist and fellow at the Brookings Institution.
"Community colleges…have mixed track records of success," Holzer wrote for a column in The Hill. "Degree completion rates there are under 40 percent; and most students who plan to transfer and obtain BAs do not successfully do so."
He suggested that instead of cutting tuition, federal assistance could level up community colleges instead.
"Most research evidence suggests that spending new dollars on teaching capacity or support and services is more effective at raising degree attainment than simply reducing or eliminating tuition; doubling the value of Pell grants would also be better targeted to those who most need the support," he argued.
Supporting his point is the fact that many community colleges are in rough shape, economically, because of COVID.
Recent data from the National Student Clearinghouse Research Center showed that undergraduate enrollment in American colleges and universities has cratered during the spring semester and that this has fallen particularly hard on community colleges.
"Over 65 percent of the total undergraduate enrollment losses occurred in the community college sector," the research center reported.
MORE: Undergrad enrollment takes huge hit, down 727,000 students
IMAGE: Drop of Light / Shutterstock.com
Like The College Fix on Facebook / Follow us on Twitter