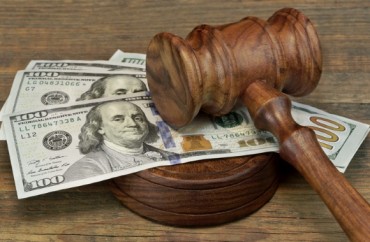 Lawmaker proposes 'Academic bill of rights' 
A Republican Washington state lawmaker has drafted legislation that seeks to fine universities $500 or more for infringing on a student's First Amendment rights. The proposal, if approved, would also fine universities that force faculty to use trigger warnings or punish students for saying a microaggression.
Rep. Matt Manweller, who also works as a political science professor at Central Washington University, said the time is now to put a stop to universities that maintain onerous speech policies.
"I think that much of America watched with horror as events unfolded at Yale and the University of Missouri this year," Rep. Manweller told The College Fix in a phone interview. "When you see a mob screaming at a dean's wife for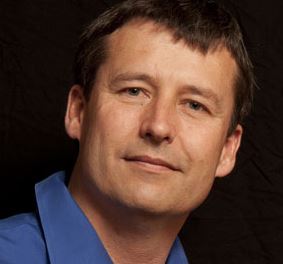 sending out emails about Halloween costumes, or when you see a journalism professor prohibiting a journalism student from writing an article about protests, you really wake up and start to question what is going on."
RELATED: Yale University students happily sign 'petition' to repeal First Amendment
Manweller said he sees the restrictions on free speech — such as "trigger warnings," "safe spaces" and "free speech zones" — as examples of a larger trend. Additional examples include a Title IX investigation against a Northwestern University professor for publishing an essay criticizing Title IX, and a student newspaper at Wesleyan University that was defunded for publishing a column critical of the Black Lives Matter movement.
As a professor, Manweller said he has witnessed the trampling of free speech in his own state. He cited a syllabus at Washington State University that prohibited the use of "racist, sexist, homophobic, transphobic, xenophobic, classist, or generally offensive language."
"The syllabus implied that words such as 'man,' 'woman,' or 'American' couldn't be used in class," Manweller said.
Manweller includes no trigger warnings or attempts to create safe spaces on his syllabi, saying that "colleges are not intended to be a safe space; if you want a safe space, stay in day care."
"College is supposed to make you uncomfortable, and allow you to confront people and ideas that you haven't yet considered. This is why the concept of the marketplace of ideas exists," Manweller said.
Manweller describes his bill as "an academic bill of rights" with three key components.
First, the bill reads that free speech may not be restricted to specified zones on campus. Second, it prohibits disciplining or dismissing a faculty member or student on the basis of a trigger warning or microaggression allegation. Third, it builds in due process rights for students.
RELATED: Three in five professors say trigger warnings pose a threat to academic freedom
If a court determines that a university has violated any part of the bill, they are subject to fines of at least $500 plus $50 a day for each day that the violation remains.
Manweller told The Fix that he has not faced any opposition from administrators or students so far. Planning to introduce the bill on Jan. 11, Manweller said he believes it will garner bipartisan support.
"The free speech movement started at Berkeley in the 60's and was pushed by hard core liberals, and it was a long-standing liberal idea that free speech should exist in the face of hostile government repression," Manweller said.
Additionally, Manweller said he thinks it would be great to see an effort like his at the federal level.
"If changing university policies would ever happen at that [the federal] level, I don't think it will come from a bill, but rather from the Department of Education refusing financial aid for colleges that adopt these restrictive speech policies," he added.
RELATED: Mizzou student government VP is 'tired of hearing' about First Amendment protections
Like The College Fix on Facebook / Follow us on Twitter
IMAGE: Shutterstock