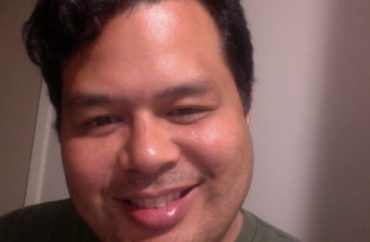 Even when one can check off a few "minority" or "marginalized" boxes, if they have their own opinions that run afoul of the party line, they're the enemy.
Case in point: Professor Robert Lopez of California State University Northridge, who has been harassed and vilified by students and peers to the point that he can't stand his work environment anymore and he is leaving his position as an English professor — and the safety of tenure with it.
That Lopez is bisexual and a Latino — and the only male Latino teaching in the English department — means nothing to the campus Brownshirts who have accused of him being a CIA operative, an evil conservative, and much more.
There was the time someone left deep grooves in his office door to deface his Army stickers (he is also a veteran of the U.S. Army Reserves). Or there was the time he faced suspension for sending students to a pro-traditional family conference.
Earlier this year, when Lopez openly criticized a controversial Chicano Studies mural on campus that features a fang-toothed border patrol agent with a club in his hand grabbing a migrant worker, an upside down American flag, and pro-abortion messages, he was maliciously attacked by a fellow CSUN professor in an email chain.
"There is an appropo [sic] saying that pertains to the English lecturer,
Robert Lopez, no lo conocen ni en su casa. Would it matter to students if he dropped dead? Like the tree in the forest that no one hears fall, he does not exist. This is the problem when anyone with credentials can claim to speak for a group," stated the email, a copy of which was obtained by The College Fix.
MORE: Latinos blast controversial Chicano Studies campus mural: 'It doesn't represent us'
As Lopez explained on American Thinker on May 26, he was also the target of frivolous student complaints, "including charges that I 'had erections while teaching,' called Helen of Troy 'promiscuous,' and said that liberals were 'nutjobs.'"
As for the administrative Title IX probe into his decision to allow students to attend the pro-traditional family conference at the Reagan Presidential Library, the investigation remains "open and undecided after 600 days."
"The case was based on a gay student claiming he had a nervous breakdown because of anti-gay 'targeting' at the Reagan Library and a woman who claimed I did not nominate her for an award because she alleged that the five female speakers at the Reagan Library were 'anti-female,'" Lopez explained, adding:
By 2014 I could no longer trust any of my students. I was teaching like a robot: come in, hook up the laptop, give one of my canned lectures, tell the jokes at all the right junctures, try not to screw up, and get out before students can get into any unsupervised conversations. I had an inkling which of my colleagues were planting students in my class to annoy me – at first I thought I was crazy to suspect it – but when it was clear that most of the people lodging weird complaints had the same few professors as mentors, I knew that there were no real coincidences anymore. You don't try to guess who the snipers are; just assume they are all out to get you, and never get close.
In the end, it was all too much for Lopez.
MORE: Professor faces suspension after sending students to pro-traditional family conference
"I had served for eight years under a dean trained in Women's Studies, surrounded in her executive suite by lesbians and feminists, who hated me for celebrating the beauty and glory of chastity and Biblical love. I could not have my relationship with Jesus Christ and this job simultaneously. The choice was not that difficult," Professor Lopez explained in a June 7 op-ed in The Daily Caller. "It is a rare thing for a relatively young scholar to walk away from tenure after three years. But salvation is also a rare thing. So is happiness."
In an email to The College Fix, Lopez said that "right now I am living a happily chaste lifestyle as a converted Southern Baptist."
Lopez is staying quiet on where he is headed next, and who can blame him?
He added he did not always fight solely for conservative issues, that he also stood up for "racial and ethnic diversity in literature and staffing."
"The thing is, I don't like affirmative action but I believed that if the curriculum were broader it would be more appealing for Latinos and blacks to come there to teach," Lopez told The Fix. "And of course, maybe if they were less steeped in racism and liberal bias."
Like The College Fix on Facebook / Follow us on Twitter