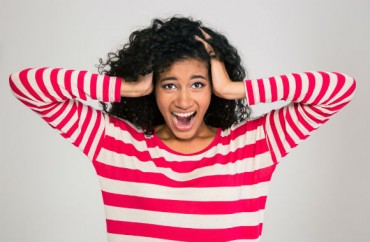 UPDATED
Basketball pep squad publishes its own list of sarcastic demands
The University of Missouri's new administrators won't be cowed by attempted mob rule, and its student satirists won't miss an opportunity to mock protesters, both made clear to black student activists last week.
Concerned Student 1950's newly updated list of demands would not only violate "state and federal law" but also the university's established protocols, Chuck Henson, interim vice chancellor for inclusion, diversity and equity, told the group in a Thursday letter obtained by the Columbia Missourian: "The time for demands, threats and arbitrary deadlines is over."
The Antlers, Mizzou basketball's unsanctioned and often unwelcome pep group, joined the activists in solidarity Wednesday by tweeting farfetched demands.
Concerned Student 1950's new demands, included as part of a re-release of its October demands, give specific objectives and stringent deadlines for accomplishing them.
Among them: an "academic bankruptcy program" that lets students remove an entire semester from their records, the "targeted hiring" of black faculty, $250,000 to expand the Black Cultural Center with a "Liberation House," and the erection of a statue of civil rights activist Lloyd Gaines in the Carnahan Quadrangle—ground zero for racial protests in November.
Our List of Demands Have Been Reissued w/Reasoning as To Why Meeting Them Is Imperative https://t.co/leCa99j7Tm pic.twitter.com/5pKPuC59eI

— ConcernedStudent1950 (@CS_1950) February 24, 2016
Henson told Concerned Student 1950 that he had extended several unanswered invitations to talk to the protest group.
"Had you accepted my invitation to meet face-to-face, you would already know the answers to most of the issues raised" in the re-released demands, said Henson.
"Admitting students based on protected characteristics cannot and will not be done," because it "is against state and federal law," he said, adding that it was time time stop levying threats and holding hunger strikes and return to the negotiating table.
"If you sincerely want better relationships, the time for demands, threats and arbitrary deadlines is over — you don't need them," said Henson.
"The time for demands has passed," wrote interim System President Michael Middleton in an email to the activists following the new demands, according to The Missourian.
Middleton implored the group to be a "part of the solution" by attending The Working Group, an initiative designed by Henson to improve relationships between students and administration. Its first meeting Feb. 17 was poorly attended by student activists.
'We believe in shared governance!'
Concerned Student 1950 took to Twitter Friday to defend itself against Henson's strong admonishment.
Members of CS1950 have met with VC Henson, attended the "Working Group," and are present in many spaces. We believe in shared governance!

— ConcernedStudent1950 (@CS_1950) February 26, 2016
So many issues with this letter Henson wrote. @MaxHPF & I have met with him and attended "working group" meetings https://t.co/RWGwbqp8ek

— AfricanaWomanist (@DevaSTating_14) February 26, 2016
Some on social media openly wondered who to believe.
@CS_1950 So are you saying Vice-Chancellor Henson is lying or is this a recent meeting? Curious here…

— Contessa Brundridge (@ContessaAnneB) February 26, 2016
@CS_1950 Then why would he say the opposite? More details please.

— Maz_Mom (@Maz_Mom) February 27, 2016
Concerned Student 1950 did not respond to a tweet requesting clarification from The College Fix.
A founding member of the activist group, Maxwell Little, later told The Maneater that Henson's letter had been misunderstood.
Little talked with Henson over the weekend, and said the diversity czar told him that the administration just wanted Concerned Student 1950 to stop releasing demands "via media."
He thinks Henson was talking about Concerned Student 1950 as a group, not Little and another representative who have attended Working Group meetings, when Henson criticized the group for not meeting with him.
Henson, however, has yet to publicly say whether he thinks any part of his letter has been misunderstood, as claimed by Little.
Seriously, Mizzou needs a Chick-fil-A
Echoing a tactic used by parodists at Amherst College to mock and antagonize race protesters there in the wake of the Mizzou protests, The Antlers pep group released its own "demands" with a 72-hour deadline for compliance.
.@Mizzou you have 72 hours before we lock ourselves in a dining hall pic.twitter.com/N2zCW4OvM3

— The Antlers (@The_Antlers) February 24, 2016
They include the erection of a statue to former Mizzou basketball player "Big Steve" Moore, who now works for a beer distributor, and the reinstatement of junior quarterback Maty Mauk, who was dismissed from the football team in January after video was posted on social media appearing to show Mauk snorting cocaine.
@The_Antlers cant help w/ Keystone but can find $17,500 worth of Natural Light, keep me posted on the statue. pic.twitter.com/6mBMRh0YFz

— Steve Moore (@BIGSteeeeeeeeve) February 25, 2016
Moore's former teammate Kim English, now an assistant coach for University of Tulsa basketball, seconded The Antlers' recommendation.
@The_Antlers @Mizzou The Steve Moore statue really needs to happen. I strongly endorse number 5. And the chic-fil-a.

— Kim English (@Englishscope24) February 24, 2016
The Antler's non-family-friendly chants have resulted in some mid-game ejections, including twice in 2013. "Raise your hand if you think Hurricane Katrina was a good thing!" was one of the offending calls.
Nothing more than '11 personal vendettas'
On Friday Fox Sports published an anonymous open letter from a Mizzou student that lambasted the protest group's "unreasonable" demands.
"You don't represent diversity – you represent 11 personal vendettas," the letter said.
Unfriending anyone on Facebook who posts that horrible Fox Sports article about Concerned Student 1950

— Sara Naatz (@_snaatz_) February 27, 2016
"Many of your demands violate the United States' constitution as well as Missouri's constitution. Many violate other federal and state law. [sic] … Your actions have further divided you from the general student body."
UPDATE: Concerned Student 1950 founding member Maxwell Little told The Maneater that Henson's letter to the group had been misunderstood. His claims about Henson's intent have been added.
RELATED: Amherst president ignores demands of protesters, while parody Twitter account foils their message
Like The College Fix on Facebook / Follow us on Twitter
IMAGE: Dean Drobot/Shutterstock, University of Missouri School of Law, Mark Schierbecker/Wikimedia Commons