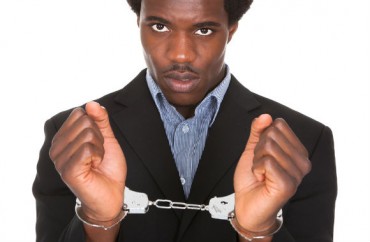 Sexual-assault prevention activists on campus rarely acknowledge the disproportionate rates of allegations against nonwhite students, which is why law professors have to remind them.
Nineteen members of the Harvard Law School faculty, heavily tilted to the left, including feminist and black professors, wrote their own press release today assailing the campus sexual-assault documentary The Hunting Ground as "propaganda" that continues to smear an innocent student, their own Brandon Winston.
There have been extensive factual investigations and proceedings examining the facts of Mr. Winston's case, at Harvard Law School, before the grand jury in connection with criminal charges brought against him, and before the jury in his criminal trial. There was never any evidence that Mr. Winston used force, nor were there even any charges that he used force. No evidence whatsoever was introduced at trial that he was the one responsible for the inebriated state of the women who are portrayed in the film as his victims.
Intriguing development: 19 Harvard Law School profs denounce "The Hunting Ground" for bias, inaccuracy: https://t.co/Q1YzmBg99Q

— KC Johnson (@kcjohnson9) November 11, 2015
Winston was reinstated into Harvard Law because the faculty found "insufficient evidence" of the charges against him, and he was never indicted on any charge related to his accuser featured in The Hunting Ground, fellow student Kamilah Willingham, they write:
It is of course highly unusual for a grand jury to reject a prosecutor's request to indict.
Nor did the accuser-friendly Office for Civil Rights (in the U.S. Department of Education) "vindicate" Willingham's claims or fault the law school faculty for reinstating Winston in its Title IX investigation, they write:
We believe that Brandon Winston was subjected to a long, harmful ordeal for no good reason. … We denounce this film as prolonging his ordeal with its unfair and misleading portrayal of the facts of his case. … Propaganda should not be allowed to erase this just outcome.
Signatories include Janet Halley and Nancy Gertner, prominent feminists; Institute for Race and Justice Director Charles Ogletree and Laurence Tribe, both of whom taught future President Barack Obama; and Randall Kennedy, another expert in race relations and the law.
They recommend reading investigative reporter Emily Yoffe's Slate breakdown of The Hunting Ground from June. (Yoffe, by the way, just jumped ship for The Atlantic.)
RELATED: Shut out of sexual-assault hearing, critics of pro-accuser legislation flood Senate committee with testimony
RELATED: 'The Hunting Ground' botches some rape stats, portrays 'prank video' as real
RELATED: Campus anti-rape activists gripe about the travails of 'hooking up'
RELATED: Student cleared of rape after five years in prison tours the country telling his story