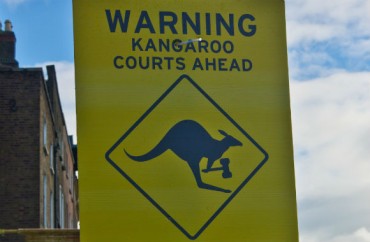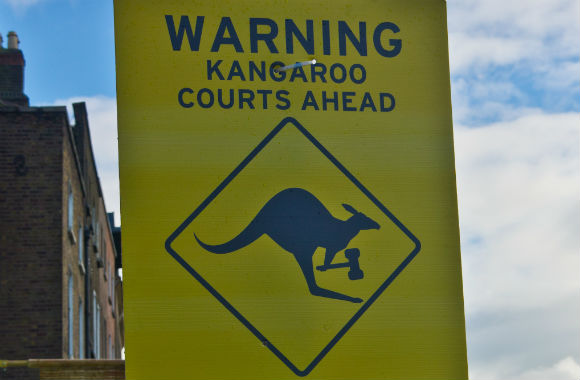 Five months after their teammate sued the University of Oregon for depriving him of due process in a rape investigation, two other former Ducks basketball players have done the same.
The Oregonian reports that Dominic Artis and Damyean Dotson, who are black, are seeking $10 million each alleging that UO's "unconstitutional 'sham court' of the very worst order" robbed them of their expected professional earnings.
Brandon Austin, also black, asked for $7.5 million from UO for the same reasons in his October suit. The university claims his suit was preempted by the hearing venue he chose, though the school goaded him to take that no-expulsion option so his anonymous accuser wouldn't have to face him. (The three players were banned from UO for up to 10 years.)
According to the paper:
The suit claims the five named defendants [including former UO President Michael Gottfredson and the current vice president of student life] "breached their duty" by "refusing to allow Artis and Dotson to subpoena witnesses who would be supportive of his defense, refusing to provide unredacted reports, refusing to provide a contested case hearing, refusing to allow cross-examination, refusing to provide due process, and engineering a 'kangaroo court' hearing with the purpose of finding that Artis and Dotson committed a sexual assault that did not in reality occur."
RELATED: Basketball player suspended for alleged rape waived his right to sue, university claims
The accuser made gang-rape allegations against all three similar to those of discredited University of Virginia accuser Jackie Coakley. The players said the sex was consensual.
UO claims that Artis and Dotson sought "a financial settlement" which the university declined to provide – unlike the $800,000 payment and full-ride scholarship UO gave their accuser to settle her Title IX suit alleging "deliberate indifference" by the university in recruiting Austin.
None of the players was charged with rape by the local district attorney, citing "the conflicting statements and actions by the victim."
RELATED: U. of Oregon paid rape accuser $800,000 and full tuition so it could move on, president says
RELATED: Top Title IX candidate at University of Oregon wrote the book on favoring rape accusers
Like The College Fix on Facebook / Follow us on Twitter
IMAGE: infomatique/Flickr