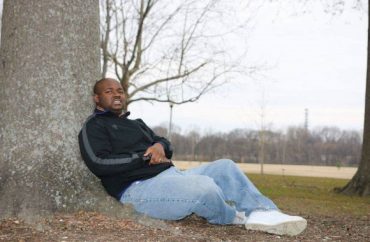 Growing up, Jimmie Williams' family and friends supported the Democrat Party. So naturally, he decided he too was a Democrat. But the older he got, the more he questioned the political path that seemed predetermined for him.
He suppressed his doubts, telling The College Fix in an email interview dissenters are branded traitors to the black community. In private, however, his concerns grew — even as he took on leadership roles within the University of Memphis College Democrats and the College Democrats of Tennessee.
Then, in 2014, Williams attended a meeting of the College Republicans at the University of Memphis as a sort of peace gesture. Hearing the Republican principles espoused at the meeting, and the friendliness of his conservative peers who welcomed him with "open arms," ultimately began his journey to leaving the Democratic Party and registering as a Republican, he said.
"On April 1, 2015, I officially switched from the Democratic Party to the Republican Party and I never looked back," Williams told The Fix.
"A lot of black people, if you ask them in private about how they feel on certain issues, the vast majority of them have a conservative mindset … when it comes to abortion, gun rights, education, the growth of the economy, and jobs — but they have to stick to the path or hell will rain on them," Williams said, adding that's exactly what has happened to him.
He said since his switch, he has been called "Uncle Tom, A House Negro, A Sellout, A Coon, A Dark Skin White Boy" and other names.
"I have lost friends and gained friends," said Williams, 23, a junior majoring in political science.
Louis Focht, president of the College Republicans at the University of Memphis, said Williams has been a great addition to the group.
"I am not very sure how people saw Jimmie when he switched, but I do remember other College Republicans reacting in a positive way when he changed, and we were thrilled and surprised," Focht said.
Williams said he does not like what he considers a certain level of hypocrisy within the black community.
"When it comes to racism from blacks to other blacks, many seem to live in a fantasy world where a lot of blacks can't consider themselves to be racist," he said. When black people dare challenge other blacks on this double standard, Williams described the black community's reaction as "Retaliation, Rebellion, Repercussions and Ridicule."
"In the black community we have become the race of double standard, hypocrisy, the most sensitive race, and the insecure race when it comes to a lot of things — especially race," he said.
Williams said black Americans who become Republicans will almost certainly face ridicule and emotional abuse from family and friends. He said the pressure he has felt, at times, has almost been unbearable.
MORE: Black, Democrat student called 'Uncle Tom' for defending free speech
MORE: African-American Democrat Becomes Staunch Republican
Yet, he said he is willing to defend the Republican Party because he believes in its principles and platform.
In general, Williams said the most important issue on the national level is security and the threat of terrorism, both foreign and domestic. Williams said he believes that Democrats have let social issues take priority to national security, and that is why he plans on casting his ballot for Donald Trump this November.
Ultimately, Williams said he wants to turn his passion into a career and be the first Republican mayor in Memphis history, and someday perhaps the first black Republican governor in the country.
Like The College Fix on Facebook / Follow us on Twitter
IMAGE: Courtesy photo